I will be teaching a number of felt-making courses this year, please scroll down to see what has been scheduled so far, clicking on the title or photo will take you to another page with more information about each workshop.
More classes will be added soon but if there is a technique you are keen to learn or something specific you would like to learn how to make, please let me know, I may be able to add another workshop for you later in the year.
I am sorry but due to insurance limitations I cannot accept under 16's on my face to face classes.
Upcoming Workshops  and Online Classes:
Online Felted Bags and Cases Class
An online course over 6 weeks for felt-makers with some previous experience.
Registration for this class will open on 30 Jan 2020
If you would like to receive an email reminder just before registration opens please email me: Teri@teriberry.com
First felting tutorial will be posted on February 13th, with another tutorial  posted in the following 2 weeks. The class forum will remain open for you to share your work and ask questions until 26 March 2020.
This course will cover:
How to make a series of bags and small cases:
Week 1 – animal-inspired phone / spectacles / pencil case with closures and flaps made from felt.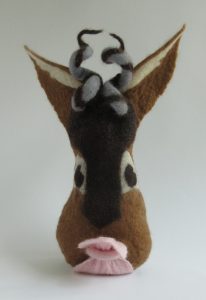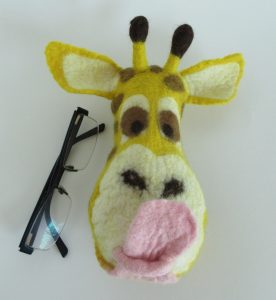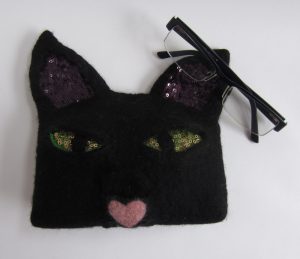 Week 2 – a bag with adjustable shoulder straps / handles, internal pockets and a magnetic clasp.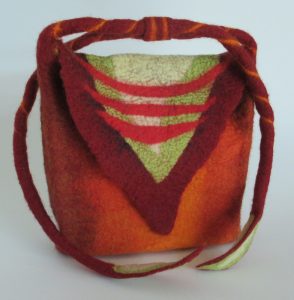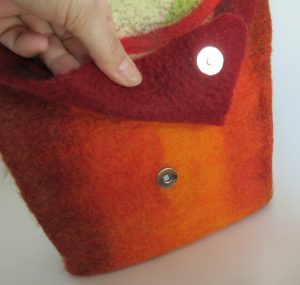 Week 3 – a backpack with internal pockets and your choice of felt or canvas adjustable straps.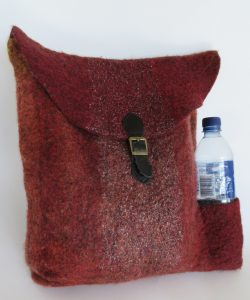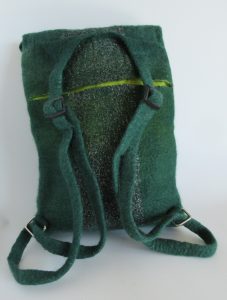 We will cover a variety of felting techniques including how to shape the bottom of your bag so it stands up when placed on a table, how to blend colours, how to create felted tabs and loops, how to make large bags stronger without making them heavier, how to add pockets and where to place them.
This course is delivered online and you can complete each tutorial at your own pace and time to suit you. The PDF tutorials will be yours to keep and refer to after the course. The forum pages and tutor support will be available for 6 weeks from the course start date in case you need to catch up or if you would like to make more bags, perhaps combining the techniques from different weeks into a new bag design of your own.
Please follow this link for more information.
Please note this course is not suitable for complete beginners. You should be confident making flat felt and ideally have successfully made a few pods, a bag or hat before. If you are not sure please email me: teri@teriberry.com before signing up.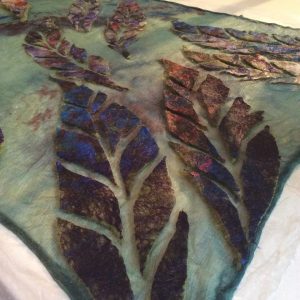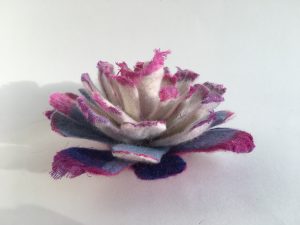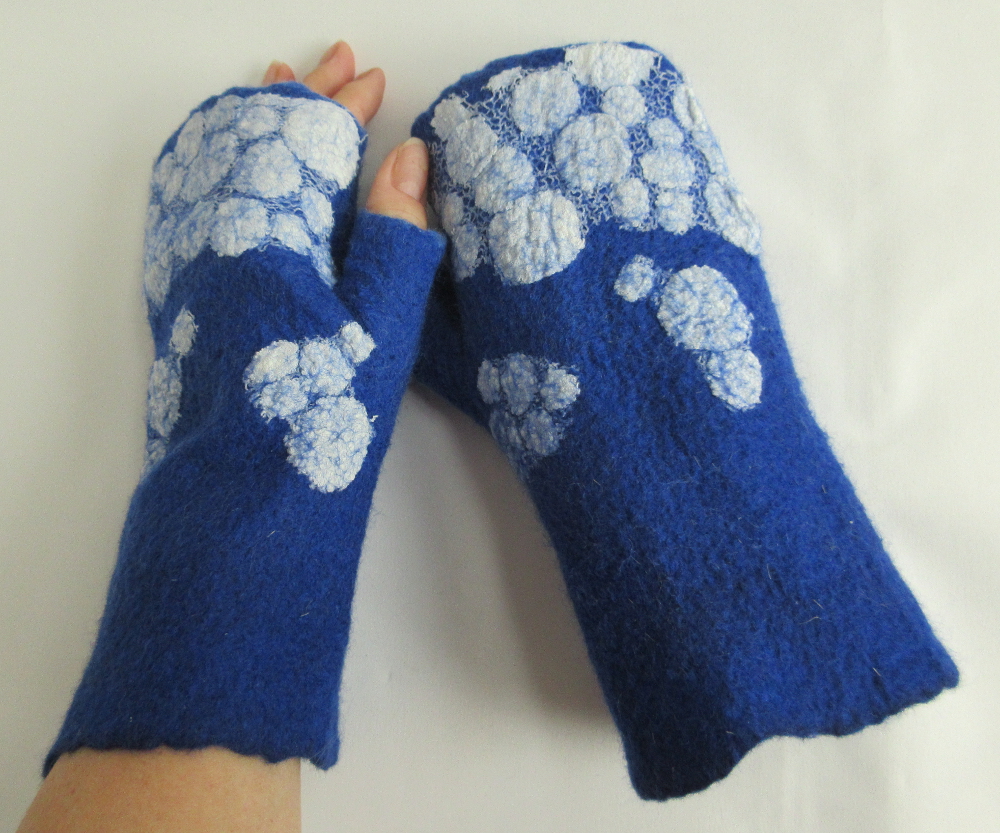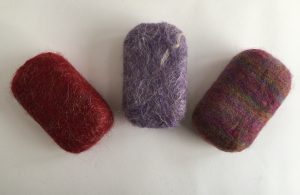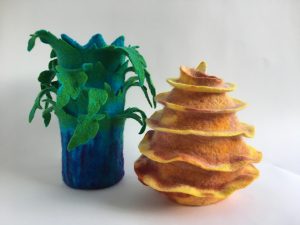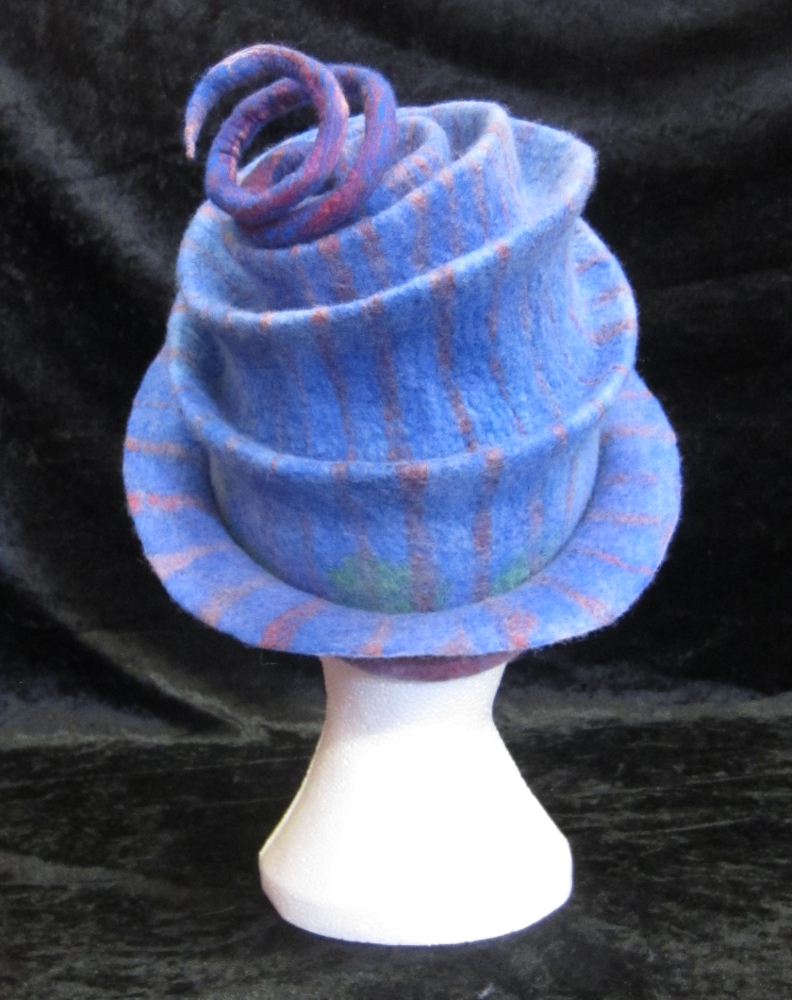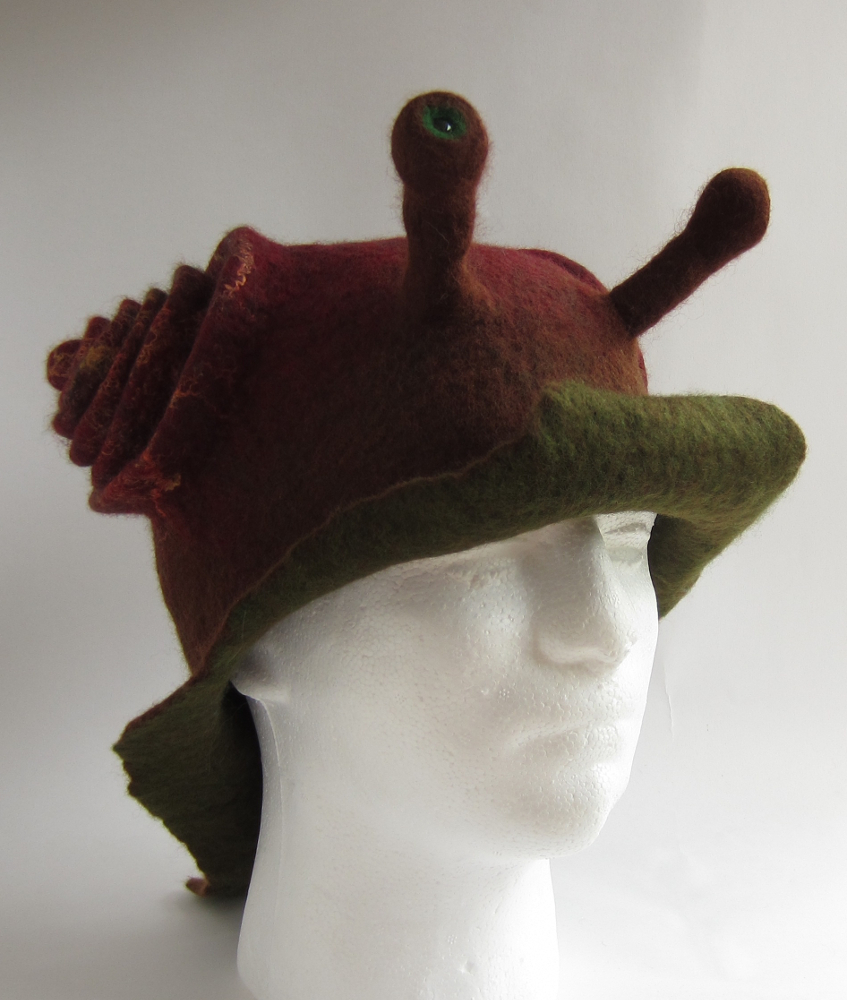 Please let me know if you are interested in taking any of the following face-to-face workshops:
Nunofelted scarf (incorporating fabrics with wool)
Felted slippers
Felted mittens / fingerless gloves
Felted bowl / pod with or without extra resists for added textures
Felted bag (small /medium = 1 day, large or lots of pockets = 2 days)
Felted pet cave (2 days) – you need to be physically fit and able to comfortably lift approximately 6kg / 13lbs for this workshop
Felted concertina hat (2 days)
Felted snail hat (2 days) – this workshop is suitable for intermediate to experienced felt-makers only
Felted tunic or waistcoat (2.5 days) – not suitable for beginners
Screen-printing on felt