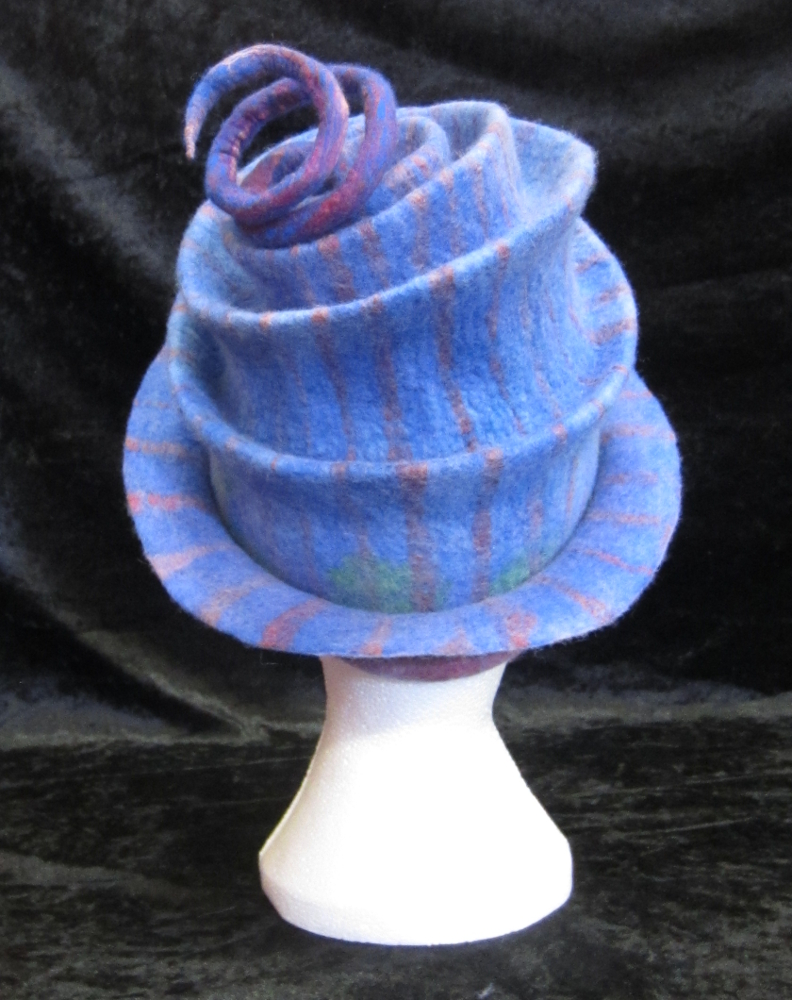 This is an online course over 6 weeks suitable for confident beginners through to intermediate felt-makers. If you can confidently make a felted pod over a resist, you will be able to make these stunning hats in just a few short weeks! Please contact me before enrolling if you are not confident wet-felting over a resist but would like to take this class.
Registration for this class opens in early March and October each year.
If you would like to receive an email reminder just before registration opens please contact me stating which class(es) you would like to receive reminders for.
The first felting tutorial will be posted on the Thursday approximately 2 weeks after registration opens, with another tutorial posted in each of the following 2 weeks. The class forum will remain open for you to share your work and ask questions for 6 weeks after the first tutorial is posted.
Through this course you will learn how to make a stylish and/or quirky concertina hat, then make the super-cute snail hat and in the final weeks use your new skills to make creations from your own imagination or the suggestions from the final, "Taking it Further" tutorial. This course is delivered online and you can complete each tutorial at your own pace and times to suit you.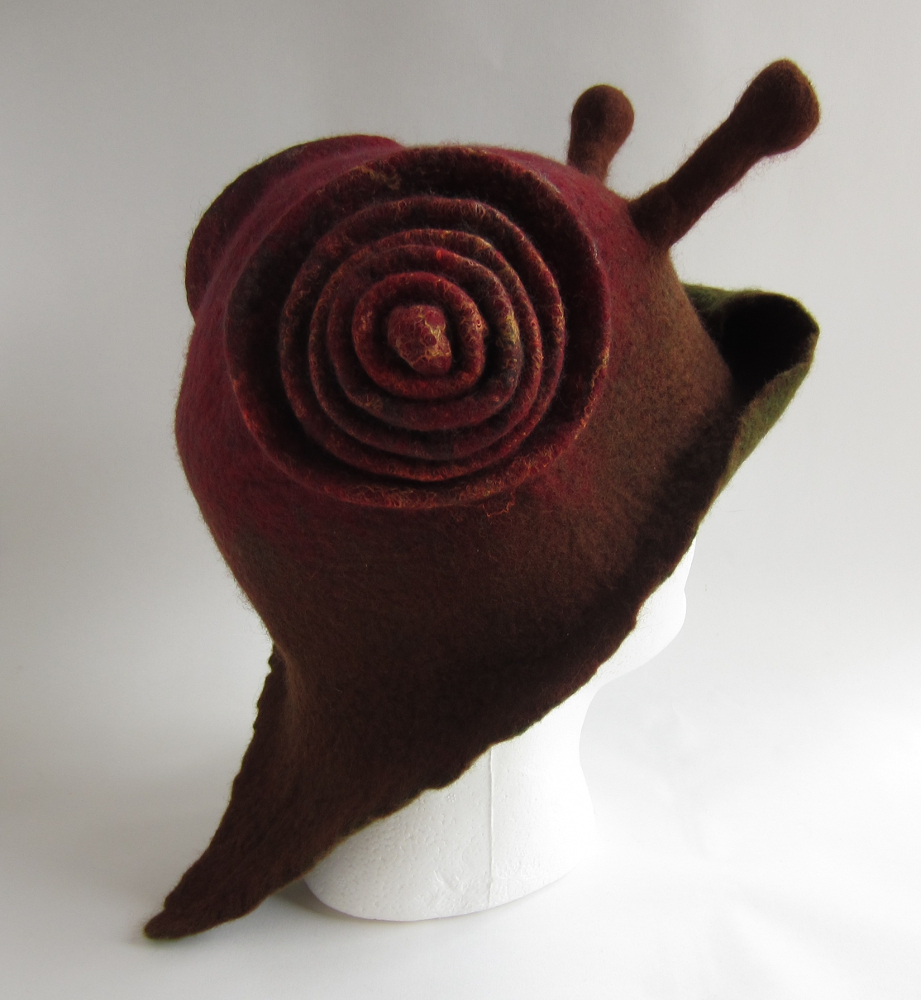 The PDF tutorials will be yours to keep for future reference after the course. The forum pages and tutor support will be available for 6 weeks from the course start date, this allows a few extra weeks in case you need to catch up or if you would like to make more hats.
Materials list for the Concertina Hat Class