Last weekend was spent with the beautiful ladies of IFA region 2 in the New Forest and the delightful and generous Zsofia, Zsofia makes the most gorgeous and stylish hats, do check out her facebook page if you aren't familiar with her work.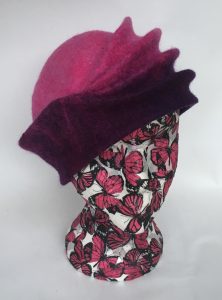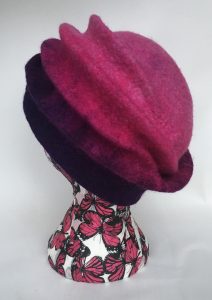 She shared some interesting techniques, some of which I confess I found alarming but everyone came away with a stunning hat, so clearly I need to be more open to the alternative ways of making felt. 🙂
If you get the opportunity, I highly recommend taking a workshop with her, she has a natural talent for shaping hats to suit different face shapes that is a true joy to watch.