Do you recall this piece?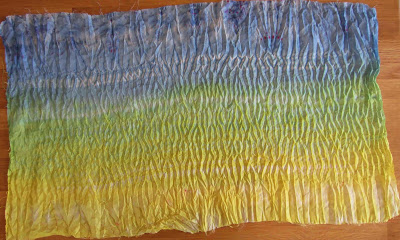 It was a piece of shibori dyed silk that kept all the lovely pleats after removing the stitching. I was going to felt it but couldn't bear to lose all the beautiful creases so it became an experiment in trying to maintain shibori folds while felting…
This is what it looked like after felting:

Too narrow to be used as a book cover but just about the right length for a cuff / bracelet. After some cutting, stitching, addition of beads and a bit more felting it is finished: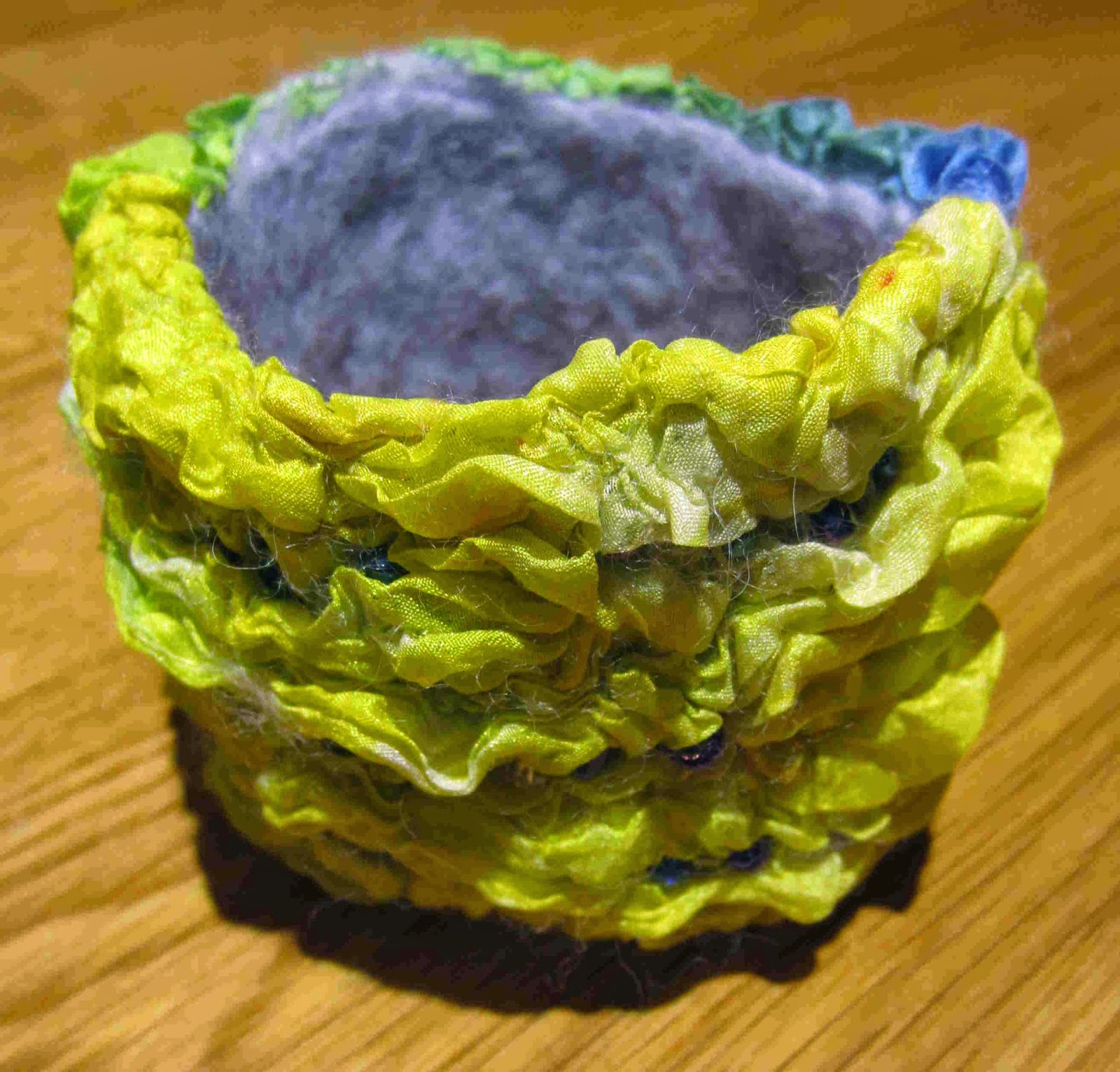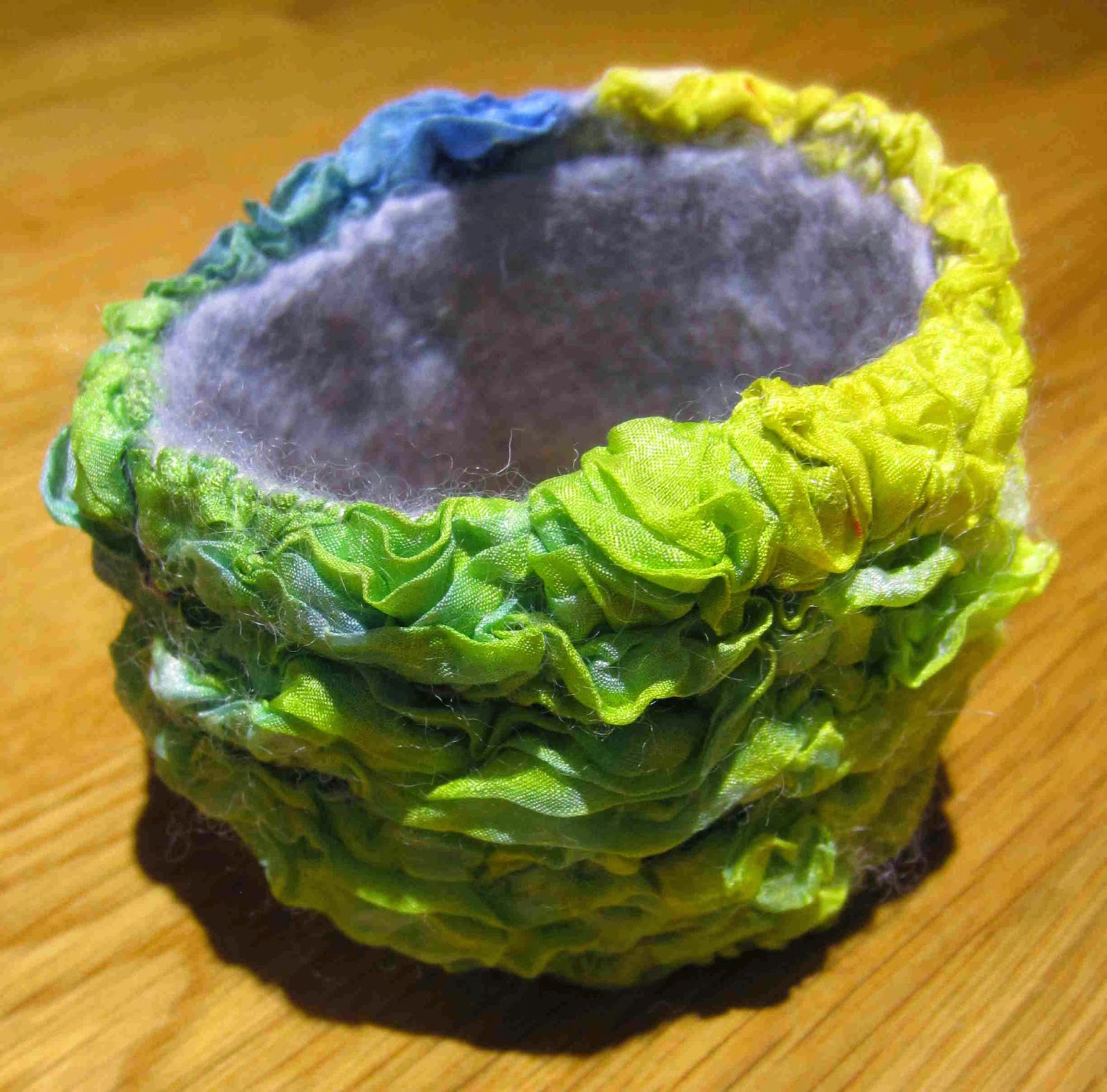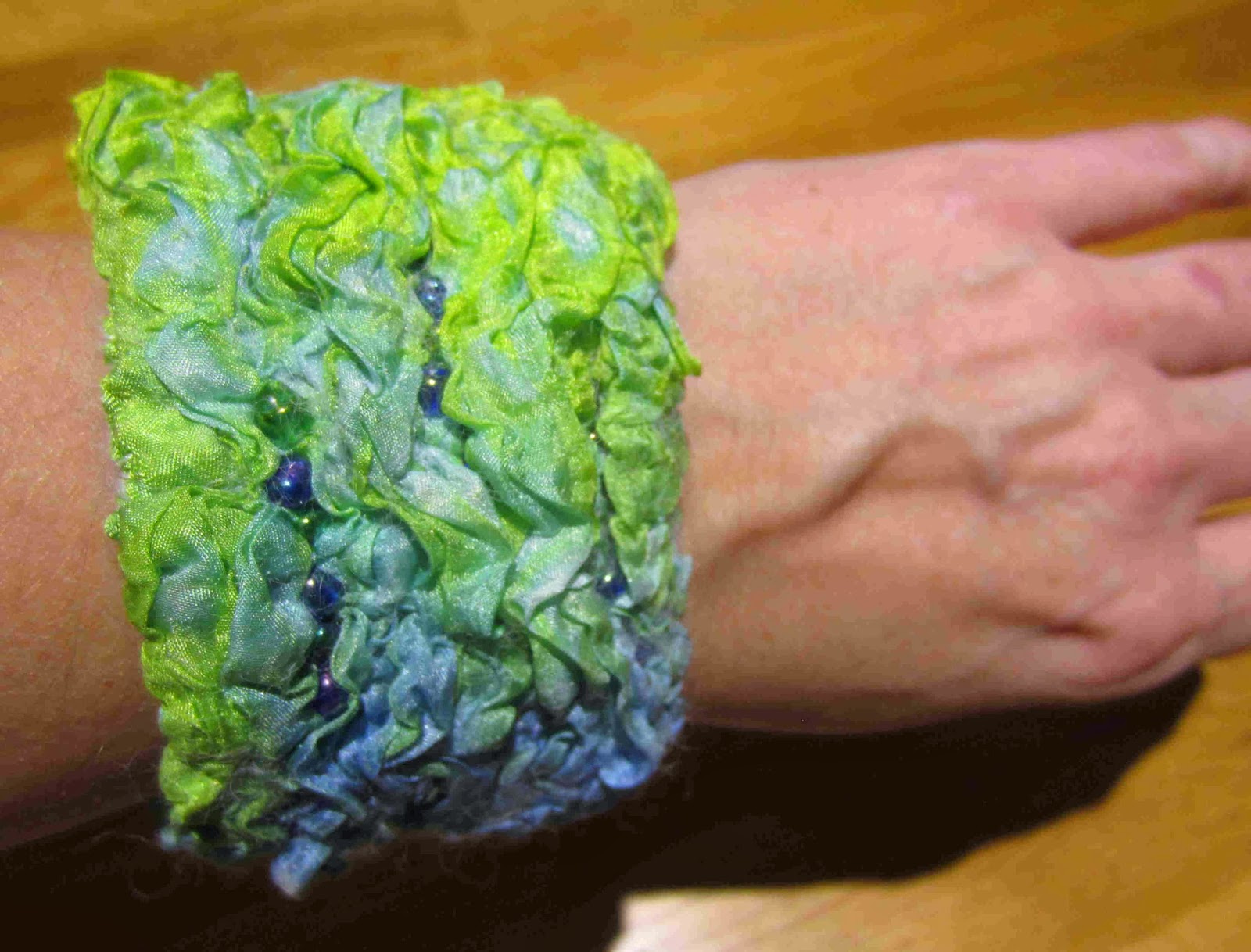 This piece will be on sale at Unravel in Farmham this weekend, if you are planning on attending this festival a few of my pieces will be on the West Surrey Spinners Weavers and Dyers stand, do come and say hello! Click here if you have no idea what I am talking about….