I did a demonstration at a felt exhibition before Christmas, using some red wool from one of those "lucky dip" bags. I have no idea what the wool is but it created a really unexpected result.
Several people commented on how much it looked like a brain…. well I had to do it didn't I? My sense of humour wouldn't let me walk away….. I had to make a hat to look like a brain out of what was left of the red wool. 🙂
Laying out the mysterious red wool:
I used some of my rainbow-dyed merino for the inner layer:
Laying out the merino:
It's nearly finished but I need your advice please, do you prefer option 1, 2, 3 or 4?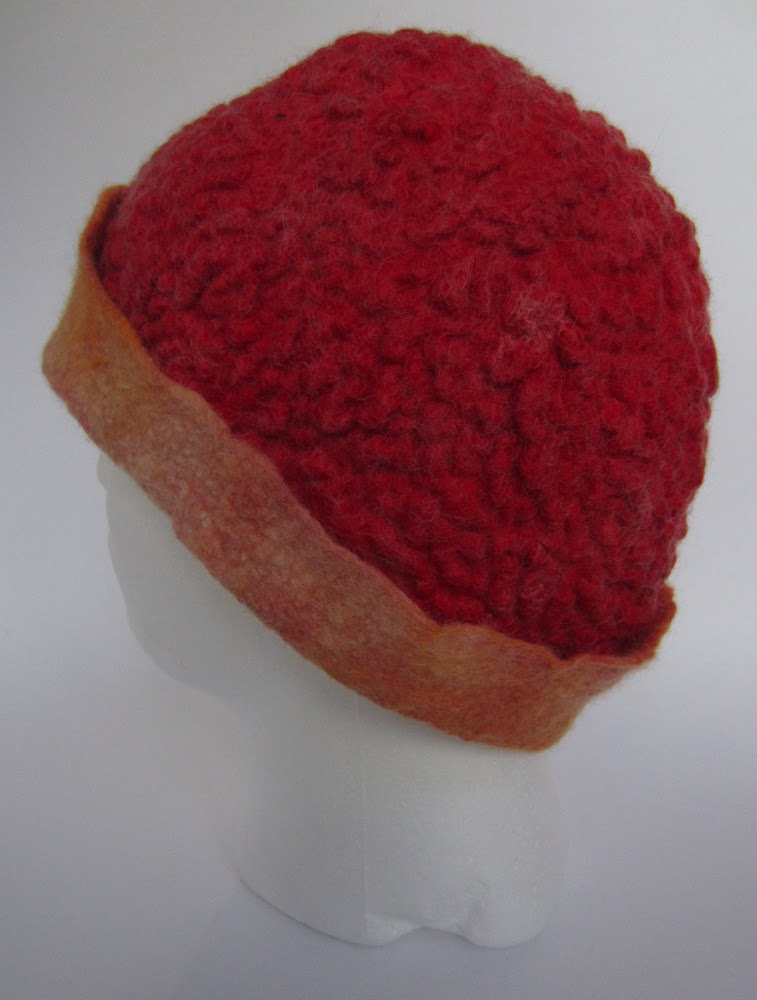 Option 1: brim folded up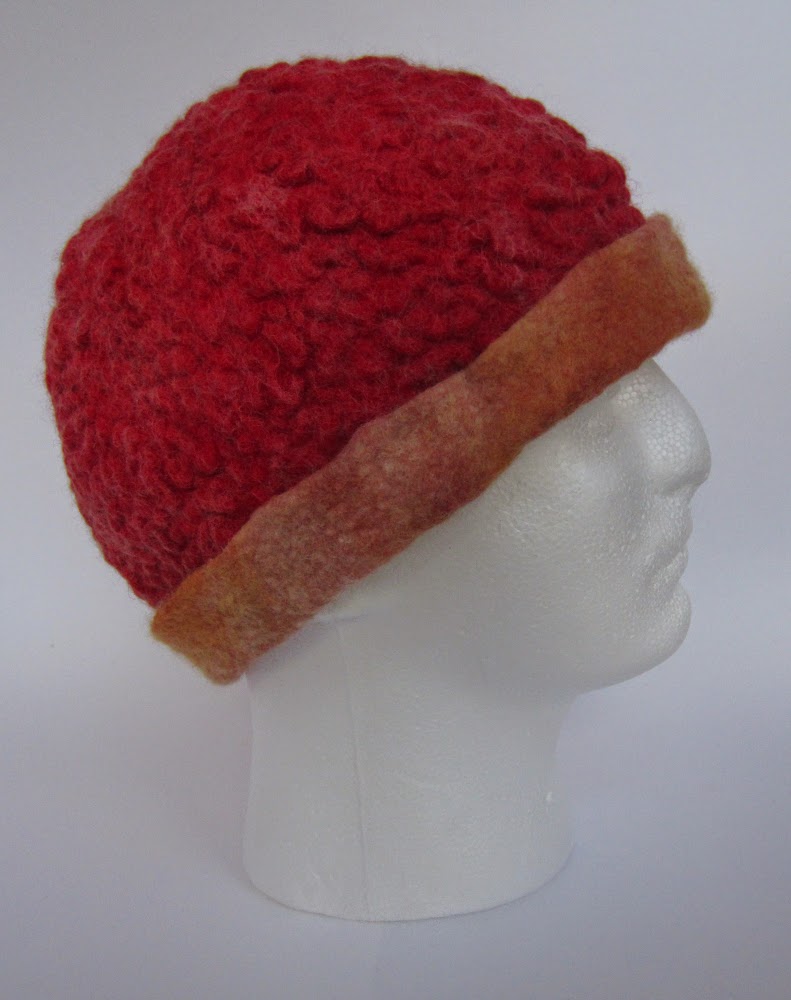 Option 2: brim folded up and then the uneven edge folded back in on itself
Option 3: to cut the uneven edge to straighten it up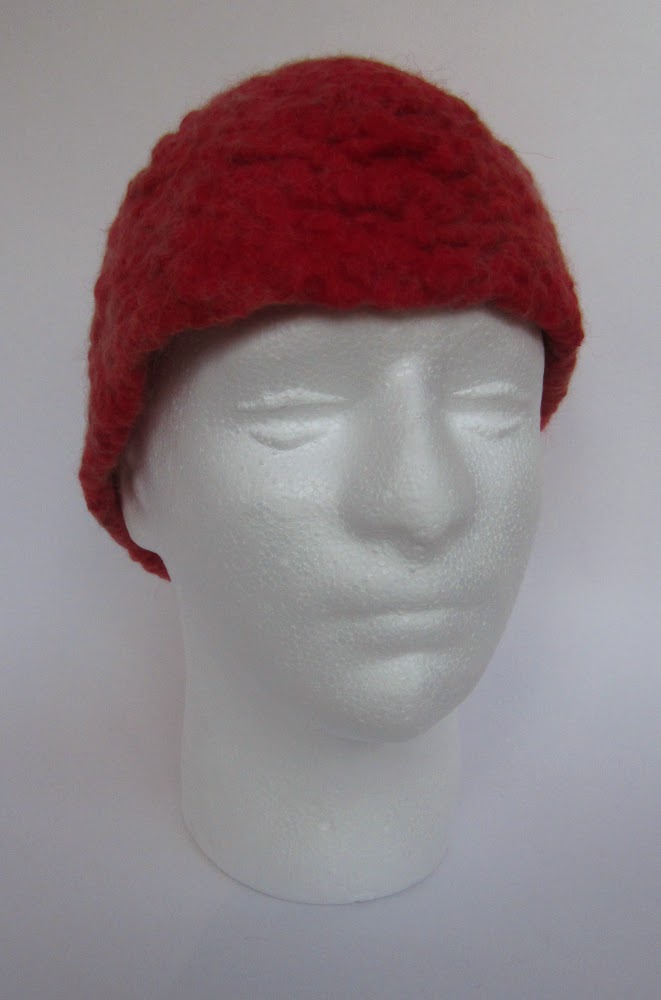 Option 4: to fold the brim under so you only get "brain" and no brim
What do you think?