I am very pleased to say my Tropical Reef wall hanging that I made in response to the Felting and Fibre Studio Forum Challenge 18 months ago is currently on display in the Bacchus exhibition at Denbies near Dorking, Surrey. The exhibition is only on for another week so you'd better be quick if you want to see it. Entry is free.
This is my exhibit, some of you might recognise it 🙂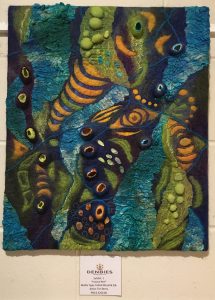 These links will take you to the story of its creation…
http://www.teriberry.com/2015/07/07/q3-challenge-part-1/
http://www.teriberry.com/2015/07/08/q3-challenge-part-2/
http://www.teriberry.com/2015/07/09/q3-challenge-part-3/
http://www.teriberry.com/2015/07/11/finito/
And these are a selection of the exhibition pieces that caught my eye… Clicking on the image will make it larger and the labels easier to read.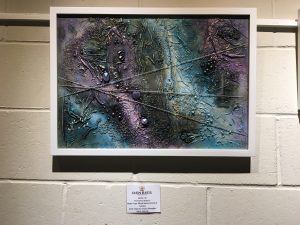 Natasha Mwaegbe was the only other textile artist in the exhibition. Her work reminded me of Maggie Grey's books.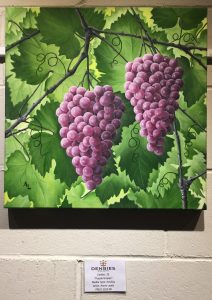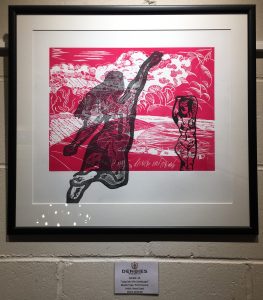 Anna Scott also has a print exhibition at Watt's gallery, I am planning to visit that in the next couple of weeks.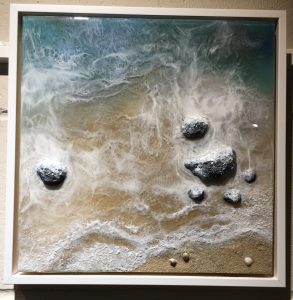 This piece by Caroline Bond was made from glass, sand and rocks, it invited the viewer to touch it.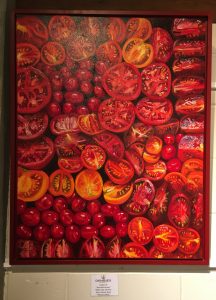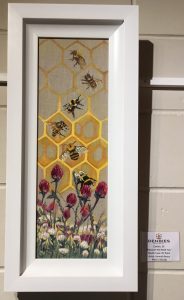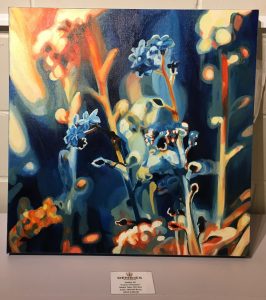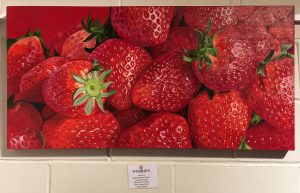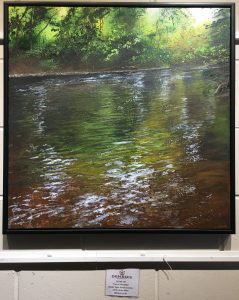 I liked how Grace Ellen had used the gloss medium sparingly, it really made the bank on the other side of the river recede.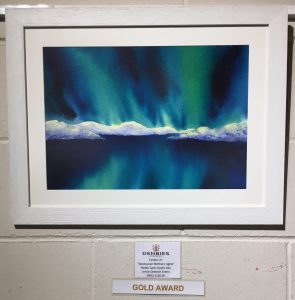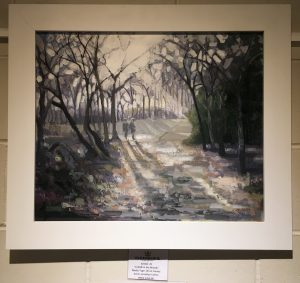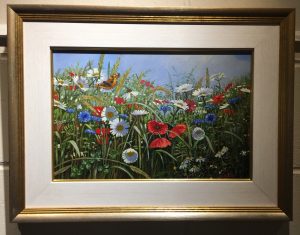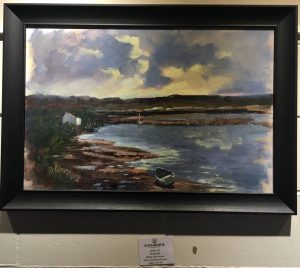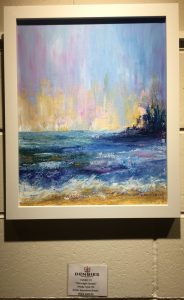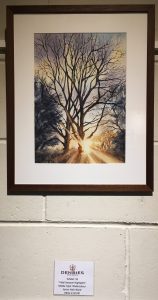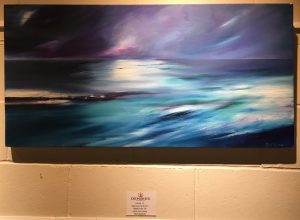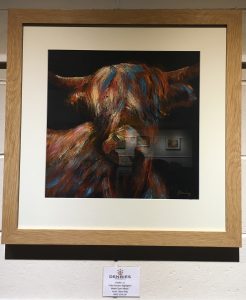 This painting of a cow was my favourite and I was surprised it did not place in the judging.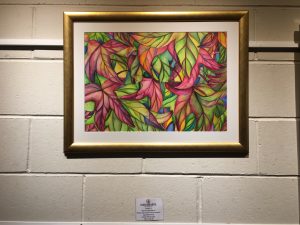 If you are thinking about embarking on Ruth's current mixed media challenge, I say go for it! You never know where it might lead! 🙂