This week I am feeling very privileged, we have just returned from 2 weeks of wildlife-spotting in Costa Rica, a tiny country sadwiched between Panama and Nicaragua in Central America. It is famous for its National Parks, rainforest and wildlife and it did not disappoint! These are just a tiny selection of photos that my talented other half took during the trip.
Let's start with what CR is most famous for…. the sloths: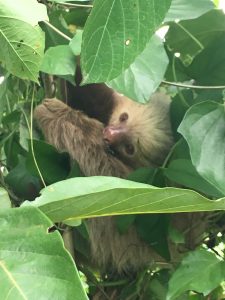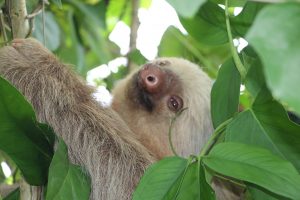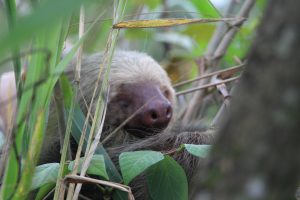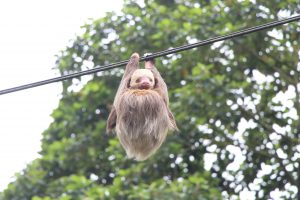 And who can resist the monkeys (Spider, Squirrel, Howler and White Faced Capuchin):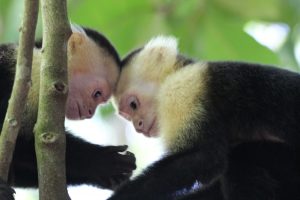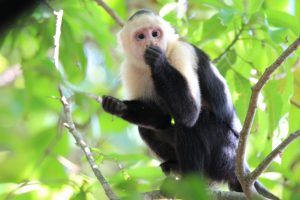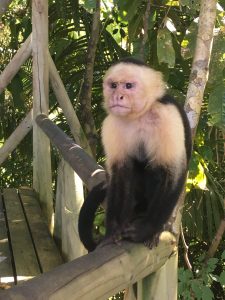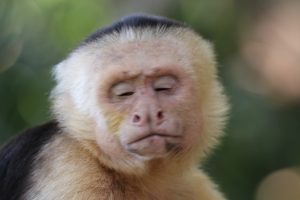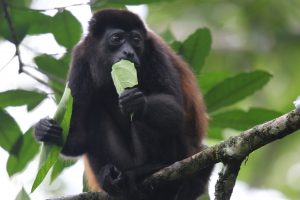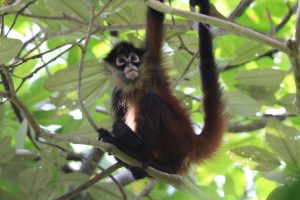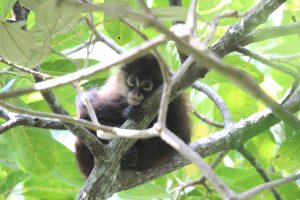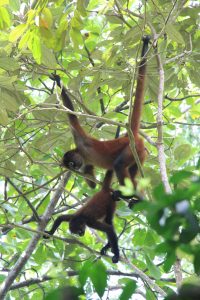 The Coati (we mistook these for raccoons the first time we saw them), we mostly saw them running along the ground, long tails held high but this is a rare shot of them in the trees: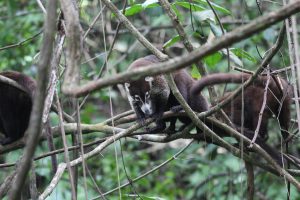 The Racoons – this mumma really held her own against a troop of greedy Capuchin monkeys, it was hilarious to see them scatter when she barked at them 🙂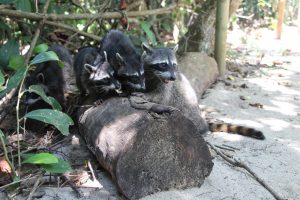 Agouti and White-tailed Deer: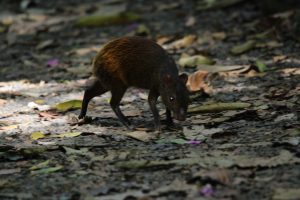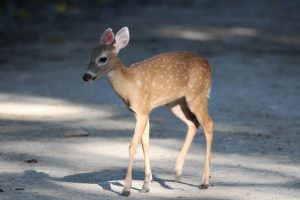 The oh-so-colourful birds….
Toucans: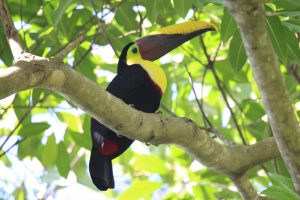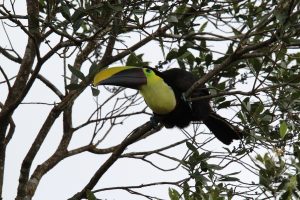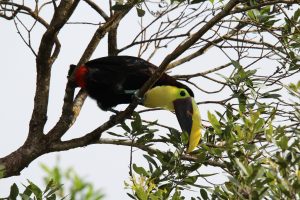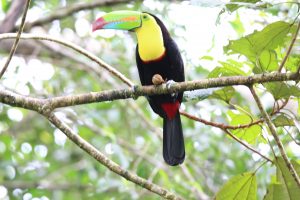 The Scarlet Macaws: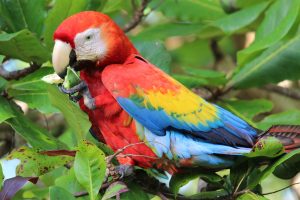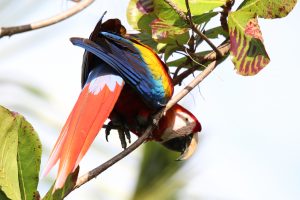 The comical Kurasow, his "song" sounded more like a 40-a-day smoker getting out of bed and he had a bad case of bed-hair too 🙂 :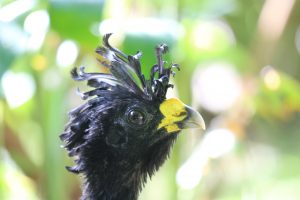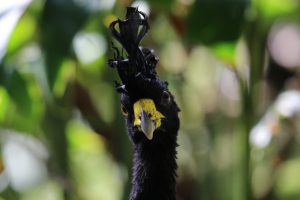 The gorgeously cute hummingbirds: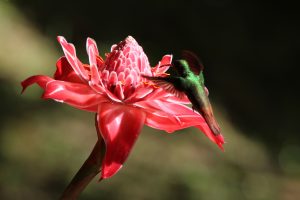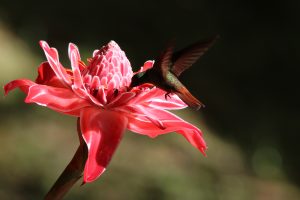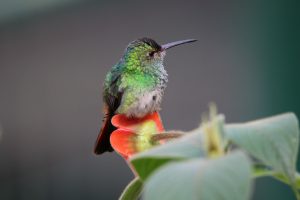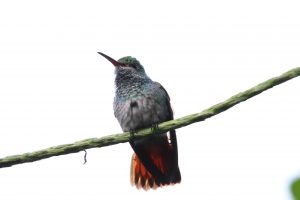 We spent 2 days watching what we thought were "micro-humingbirds", just 2-3 cm long until I finally managed to capture a very fuzzy photo and we discovered it is a type of moth – a hummingbird hawk-moth no less… Thank you Google for clearing that one up! 🙂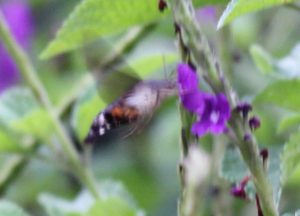 More water fowl and flycatchers than I can name….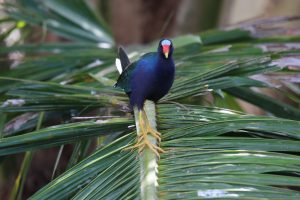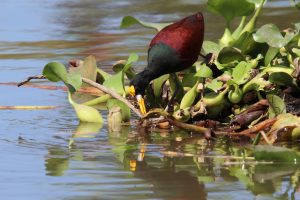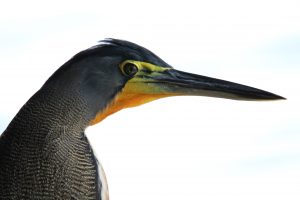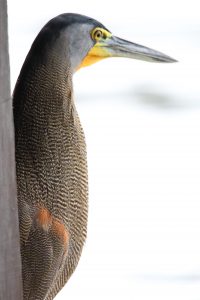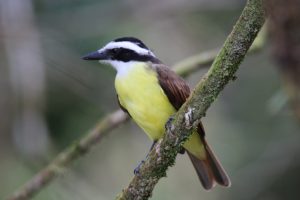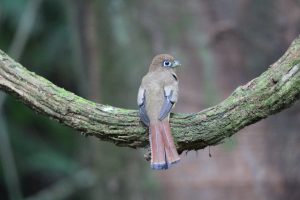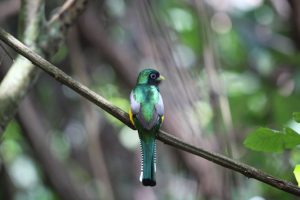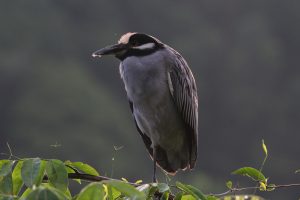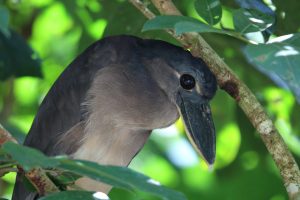 The Crocs and Caymans: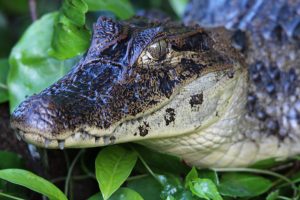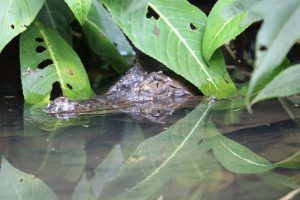 The Iguanas, Lizards and Snakes: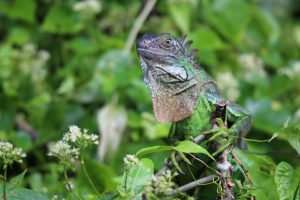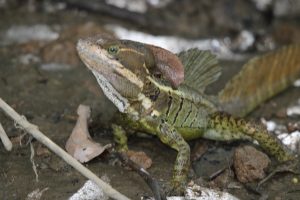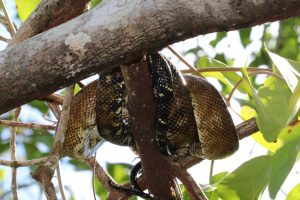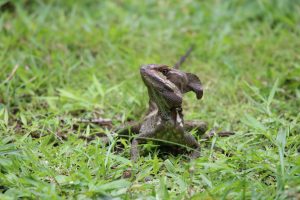 The Frogs: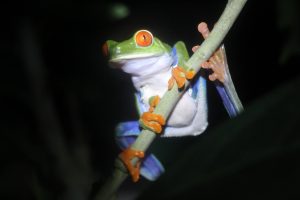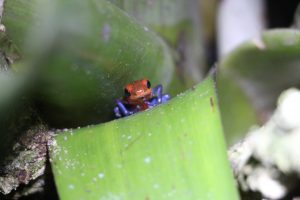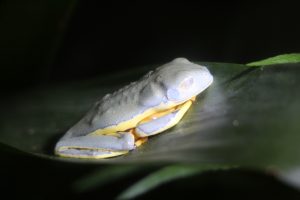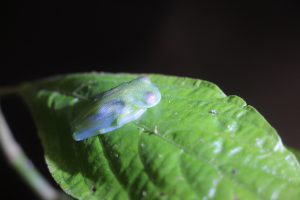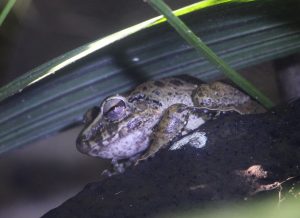 The Butterflies and Caterpillars: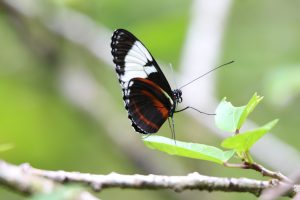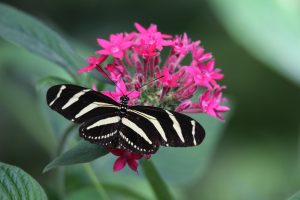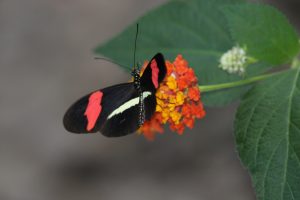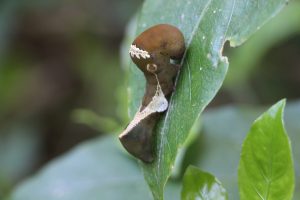 The Spiders and Insects: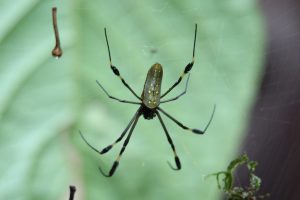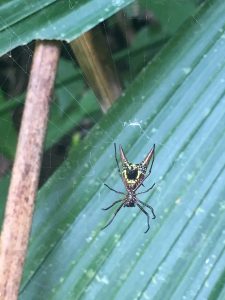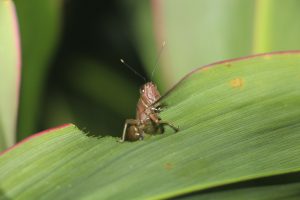 The Bats: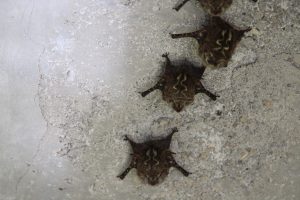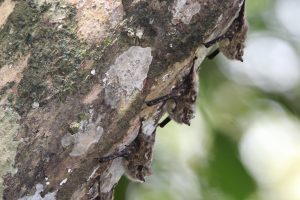 And of course, I cannot end this post without including some of the beautiful scenery…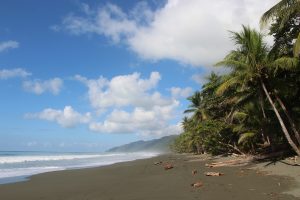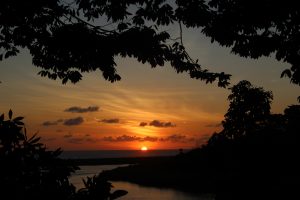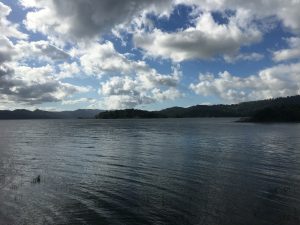 I am itching to use these images to make art but really must finish writing the tutorials for the bag-making class, if I let myself get side-tracked now they will not be ready for the inaugural class in June. My New Year's resolution is not to look at these photos again until the first drafts of the tutorials are complete. I'm not very good at keeping NY resolutions 😉
Thank you for indulging me in a meander through these photos, I hope you enjoyed looking at them as much as I do and that you have a very happy and creative 2018!