I was wasting a very happy half hour surfing images on pinterest when I cam across this image of madrone AKA bearberry bark, the colours were so vivid and beautiful I just had to interpret it into a piece of felt!
This is it laid out after the first few hundred rolls: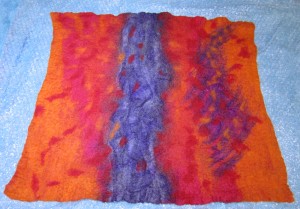 And blocking after removing the resists and sealing the cut edges: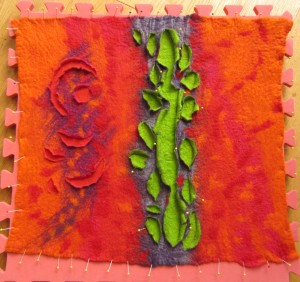 And finally, mounted on some stretcher bars: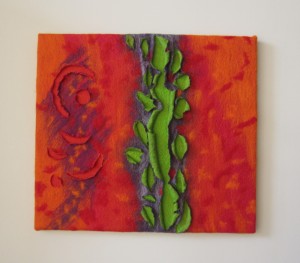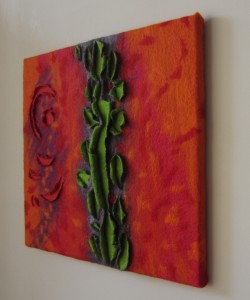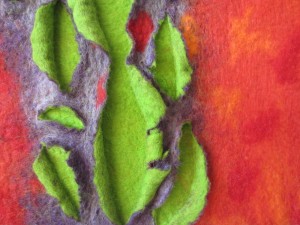 I just love the zingy-ness of the lime green next to the berry reds and purples. This definitely an energetic piece of wall art!
While waiting for the stretcher bars for the Bearberry Bark haning, I have also been working on some journal covers, adding some needle-felting to the screen-printed gecko cover from a couple of weeks ago and some new nuno felted covers from recycled sari fabrics. The gecko cover looks a little wonky because there isn't a book inside it yet to stretch it out to a rectangular shape.