It's been a busy few weeks and with the holidays just a few weeks away it is only going to get busier! I have so much to share I'm not sure where to start…
There was the great shoe making workshop with Natalya Brahovetskya and the IFA region 12 ladies, led by Mandy Nash, they are such a cheerful and generous group I heartily recommend felting with them if you get the chance. I am also pretty chuffed with the ankle boots I made too, not sure about the blue laces but I have some purple ones on order.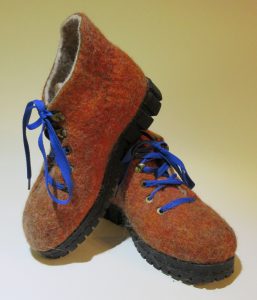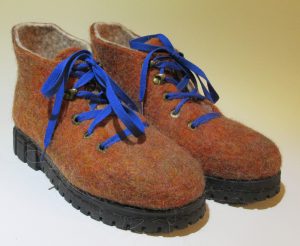 I have already started the next pair of ankle boots and I'm planning a pair of knee high boots but I will save that for a later post…
I have been making some hats in preparation for the Christmas fairs, these were made from sheets of felt I made for other projects and never got round to using, the first is a flat cap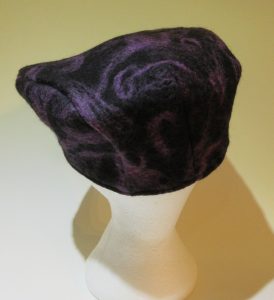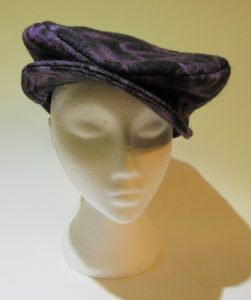 This one is reversible and uses some faux fur I found at Thread thanks to Kim of Flextiles for the free tickets 🙂 :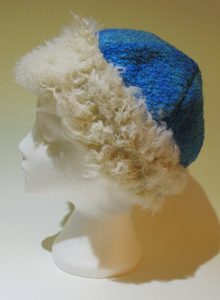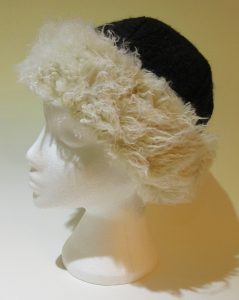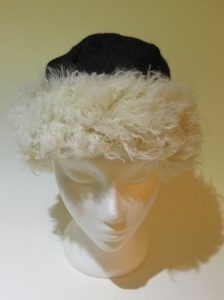 I finished a nuno felt collage that was started at a life drawing session at least a month ago, this piece measure approx 2 ft x 1.5 ft: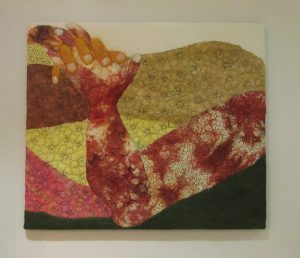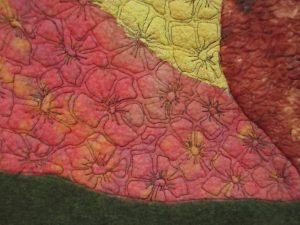 And of course I am still attending life drawing sessions although playing more with textiles than charcoal, this piece was charcoal and pastel: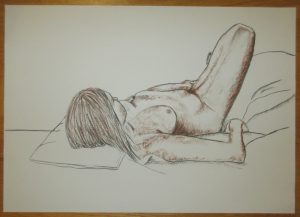 I hope you are having fun with whatever textile endeavours you are following?