I am feeling a little bit sad today, the second iteration of the concertina hat class has come to a close 🙁
It has been a fun 6 weeks with lots of lovely, creative, supportive, kind and talented felt-makers. I have thoroughly enjoyed watching them all progress through the tutorials, injecting their own personalities into each hat (how else do you explain the variety of hats they produced?).  All the hats were amazing (and a few people branched out in vessels and lamp shades too) so I will let their photos speak for themselves. These are the photos from students who were happy to have them shared online, in no particular order….
Erin: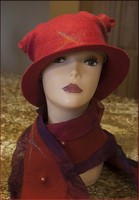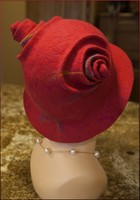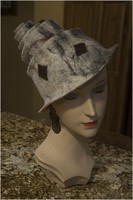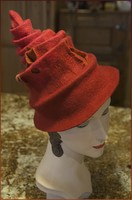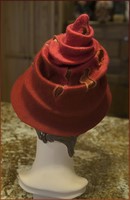 Karen:
Who has her own very good felting blog, lincinstitches
Jane: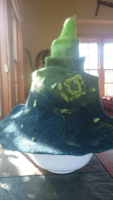 Evelyn Davis of Storytelling Threads:
She has FB and a website where you can see more of her work – www.facebook.com/storytellingthreads/  and www.evelyndavis.co.nz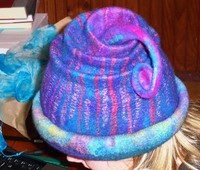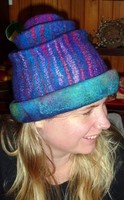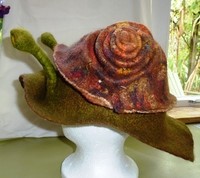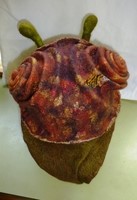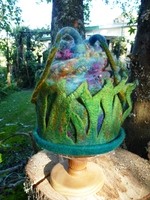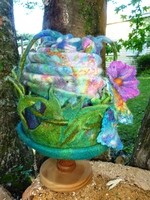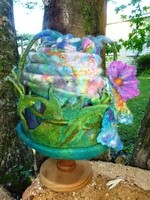 Kelly: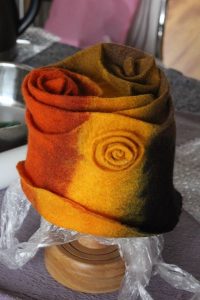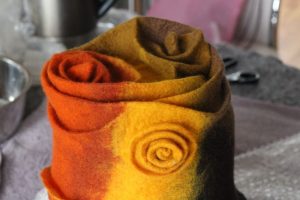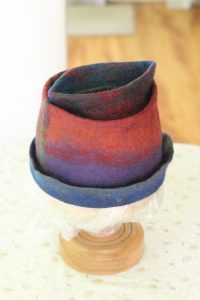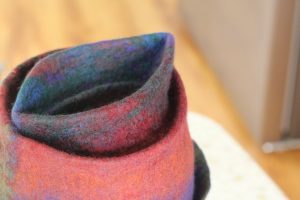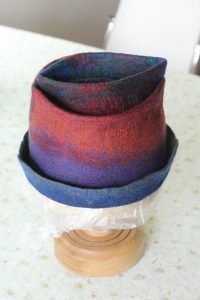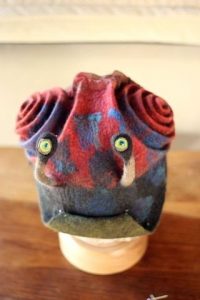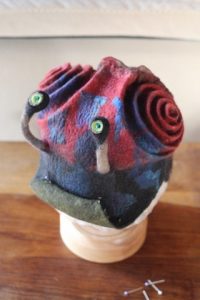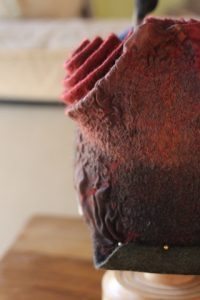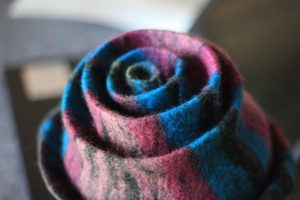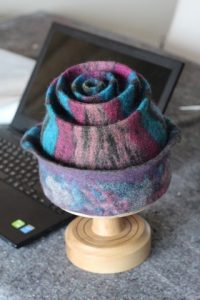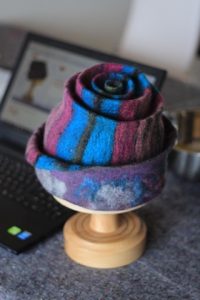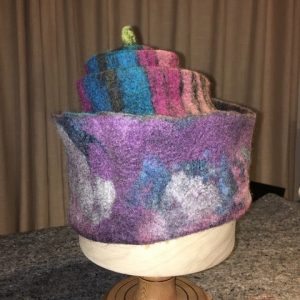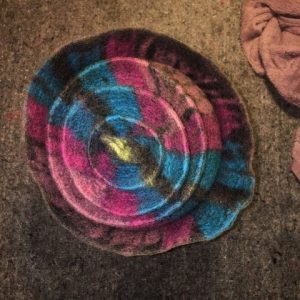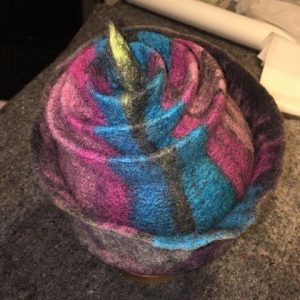 Emilia:
She also has a FB page where you can follow her work: https://www.facebook.com/emilia.ponomarev?fref=ts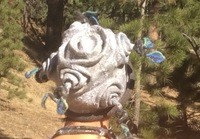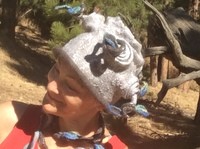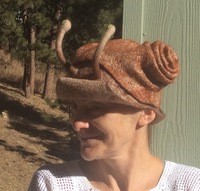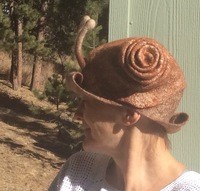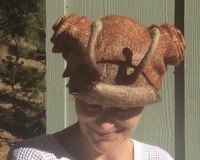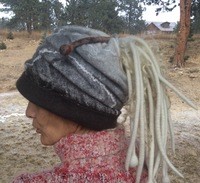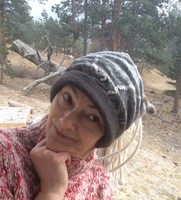 Madeleine: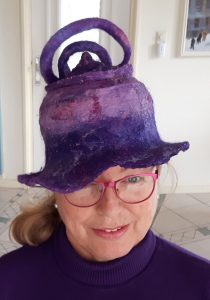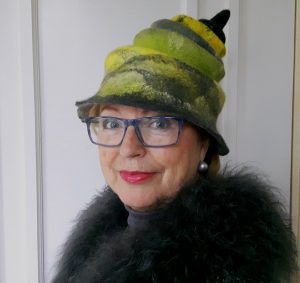 Jifke (better known on the FFS forum as Viltmaaraan):
Jifke also has a website: https://itfryskeskiepke.wordpress.com/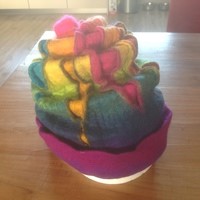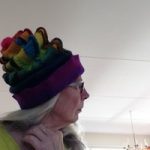 Didn't they all do fantastically well? I am so proud of you all! 🙂
I was planning to run the next class in Spring 2017 but have just heard there are already more than 15 people on the waiting list so I expect we will run it a little earlier with registration opening  at the end of January and the class running through March and early April. If you would like to receive early-bird updates of the next course dates please drop me line via the contact form on the right and I will add you to the mailing list.