This week, in between running the online concertina hat class, I have been working on a commission from New Calendonia, I confess I had to look up where that is, and turns out it is in the Pacific, off the east coast of Australia! I don't think I could pick a location further away if I tried! 🙂
We have been making good use of the translator function offered by Etsy (my customer speaks French) and I think it is working well, but its a little bit nerve-wracking not knowing how much is getting lost in translation. She asked for a rainbow version of this hat: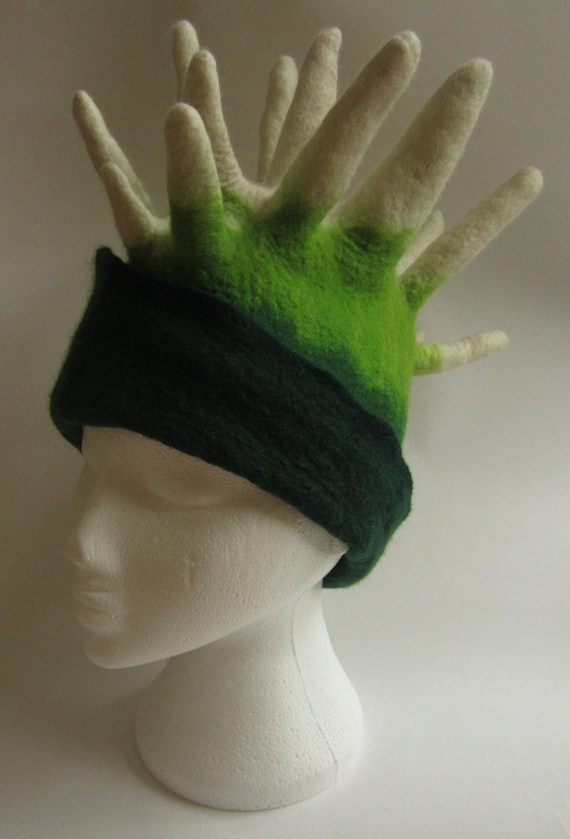 This was the sketch I sent to check we were on the same wavelength: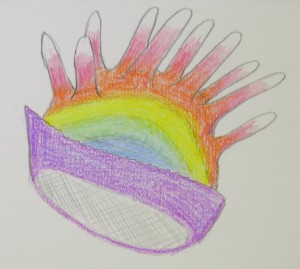 I spent most of this weekend working on it and this is the finished hat, still drying: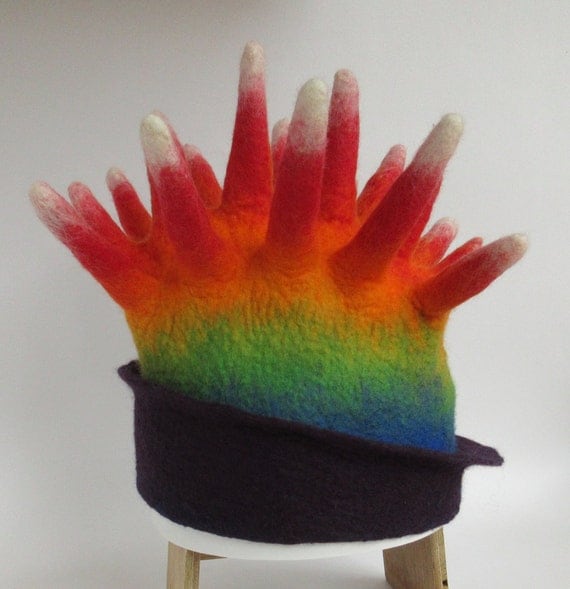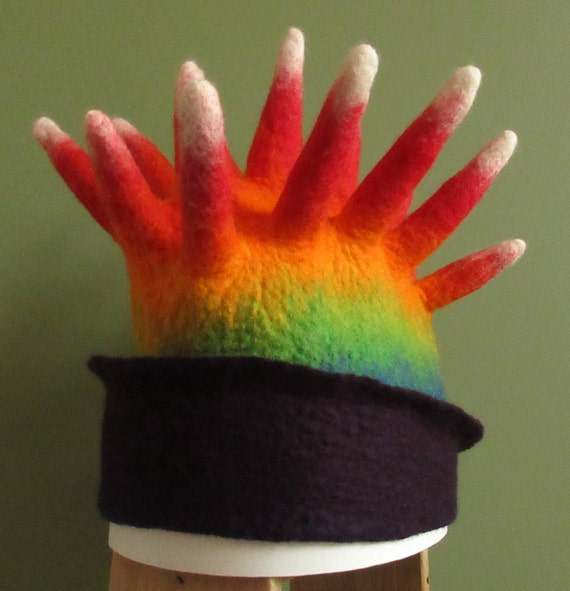 The second concertina hat class is progressing really well, we have such a talented group of felt-makes I can't wait to share some photos of their work with you, I am so proud of them all! 🙂
Finally, a word of caution for anyone selling to customers in Germany, I have been working with a customer in Germany to contest a DHL customs charge for nearly 50% the cost of the goods I sent her, it appears they have decided the UK is no longer a part of the EU and therefore, subject to customs fees. My customer is understandably angry and I am more than a little annoyed with the half-wits at Deutsche Post. If you are selling to Germany, you might want to forewarn your customers of this potential issue.
Update: Deutsche Post have acknowledged they made a mistake and said they will forward the parcel which is now more than a week late 🙁