Bridport Hat Festival has crept up on me, I have quite a few hats but, they are like shoes, you can never have too many! So this month I have been spending every spare moment making more stock and trying out some new ideas and developing some old favourites with a new twist…
The pink unicorn: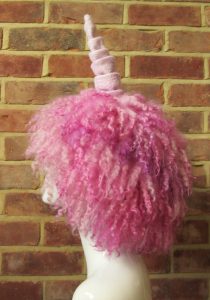 is a variant of the horned viking: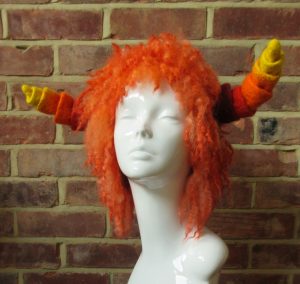 Finishing up some hats started in a workshop with Zsofia Marx: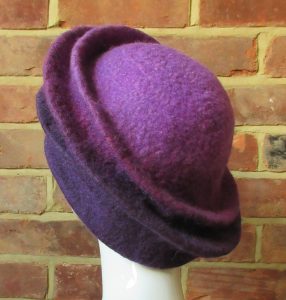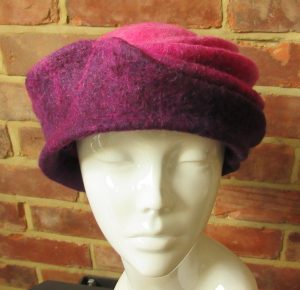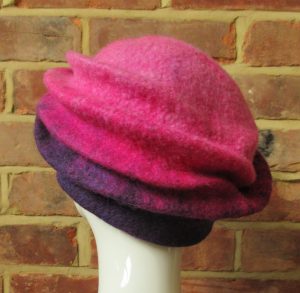 Experimenting with wire and other inclusions between the layers of felt: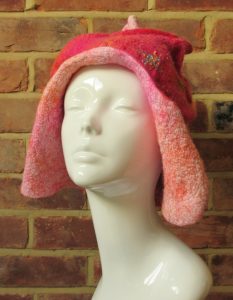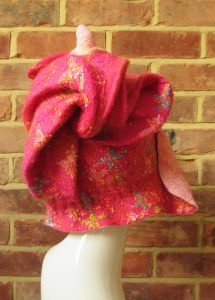 Adding flaps to give a new dimension: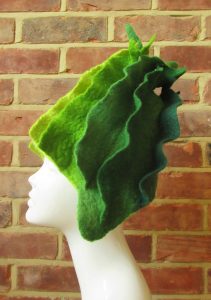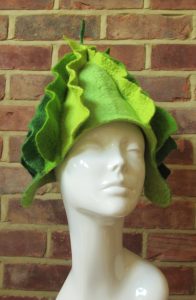 Do you think I should leave this one white / cream or dye it? It feels quite anaemic sat next to all the others but maybe it is good to offer some neutral options for sale?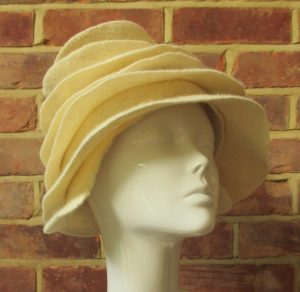 "Haturday" starts at 10 am Saturday 1st September 2018 in Bridport, Hampshire, UK. Check out this link for more information. If you are in the area please pay us a visit, its a free event with lots of live music and entertainment and of course I can be found with the International Feltmakers Association in the Arts Centre behind the main stage. Why not pay us a visit, try on a few hats for fun and have a giggle? 🙂