Next weekend sees the return of our annual local music festival to Farnham, just a few miles down the road from me. I plan to attend this with the West Surrey Guild of Spinners Weavers and Dyers so have been making a selection of hats that I hope will go down well with the festival goers….
I have come up with names for most of them but wonder if you can help me identify the animal at the bottom of the page. I had an animal in mind when I started making this hat but it doesn't look anything like it. Mr TB and I have different ideas about what species it is now but rather than sway your thoughts by saying what we think I thought I would solicit your ideas first….
The Fire-starter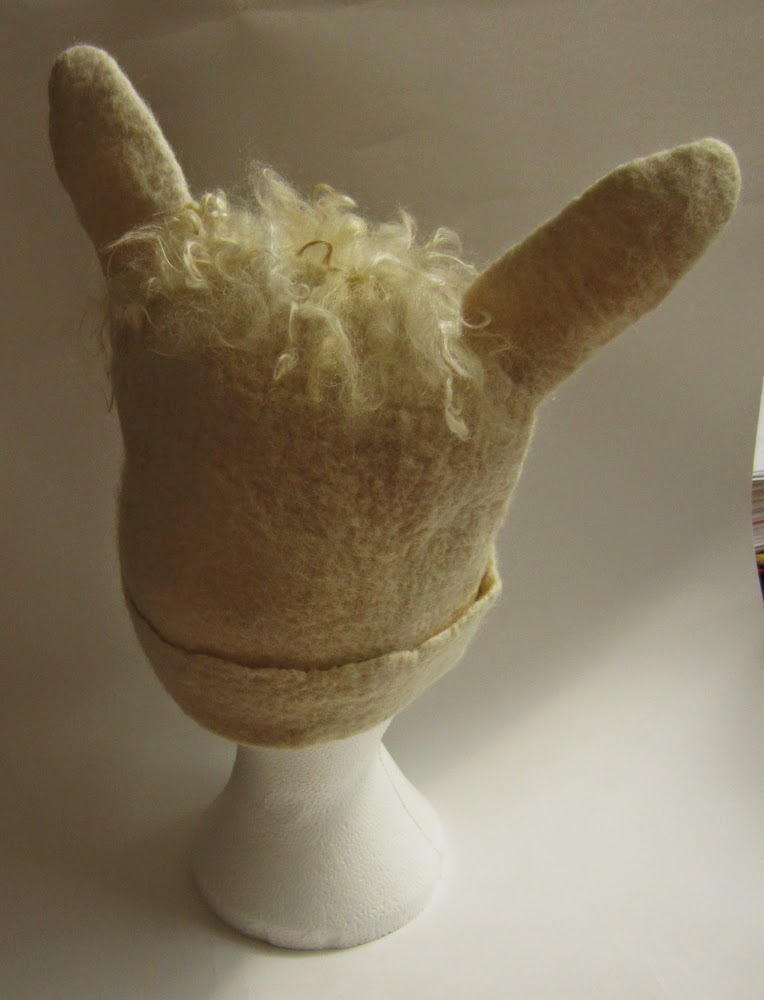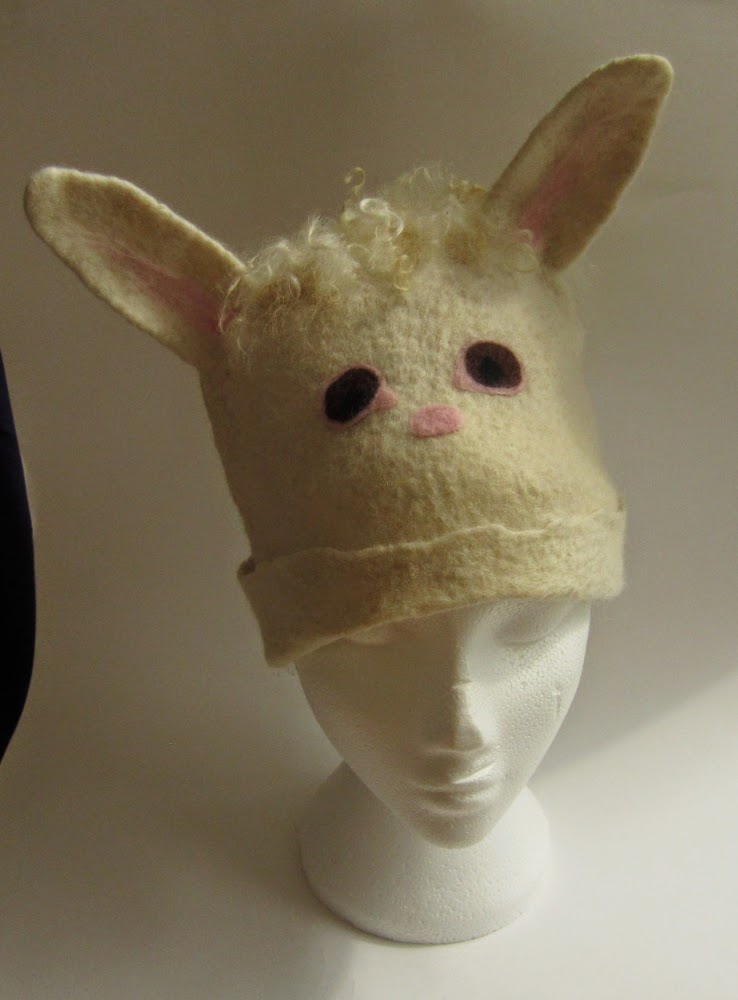 Larry the Lamb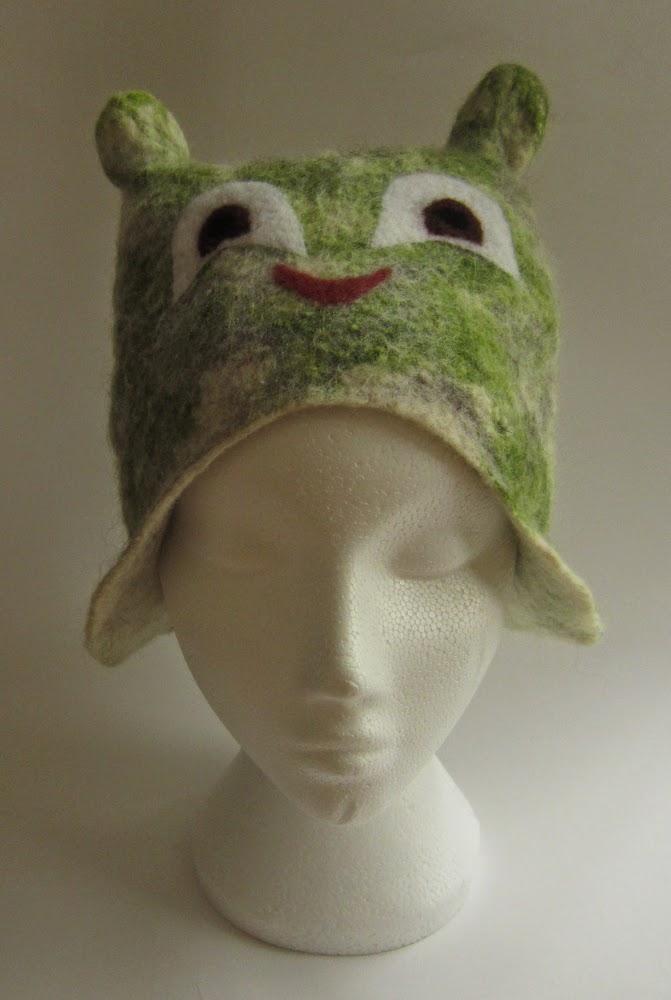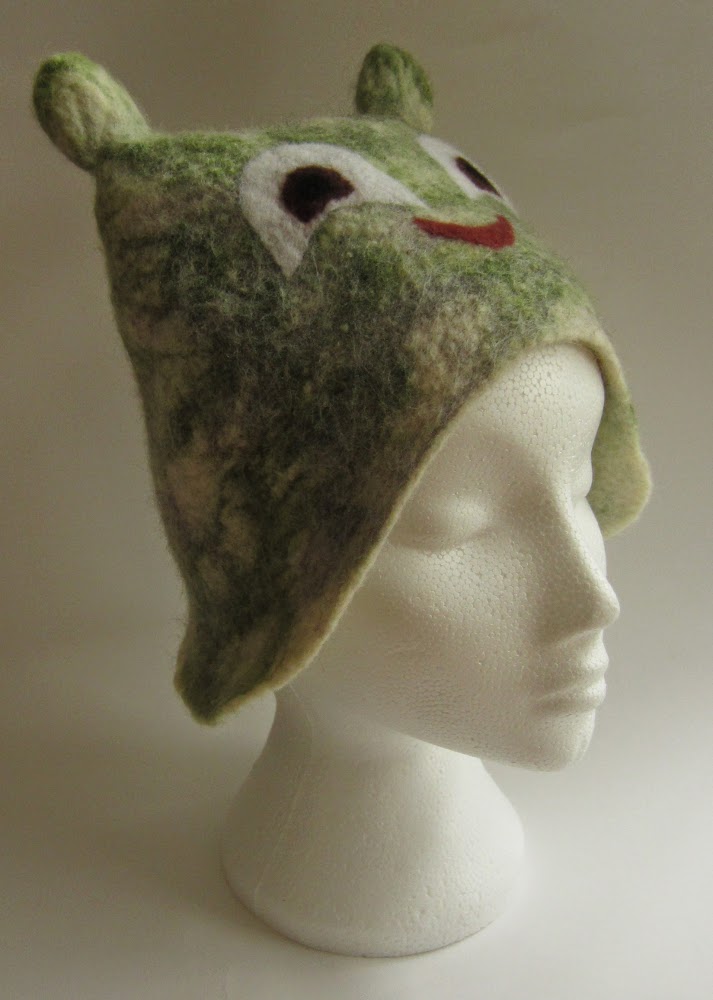 Am I a monster or a frog?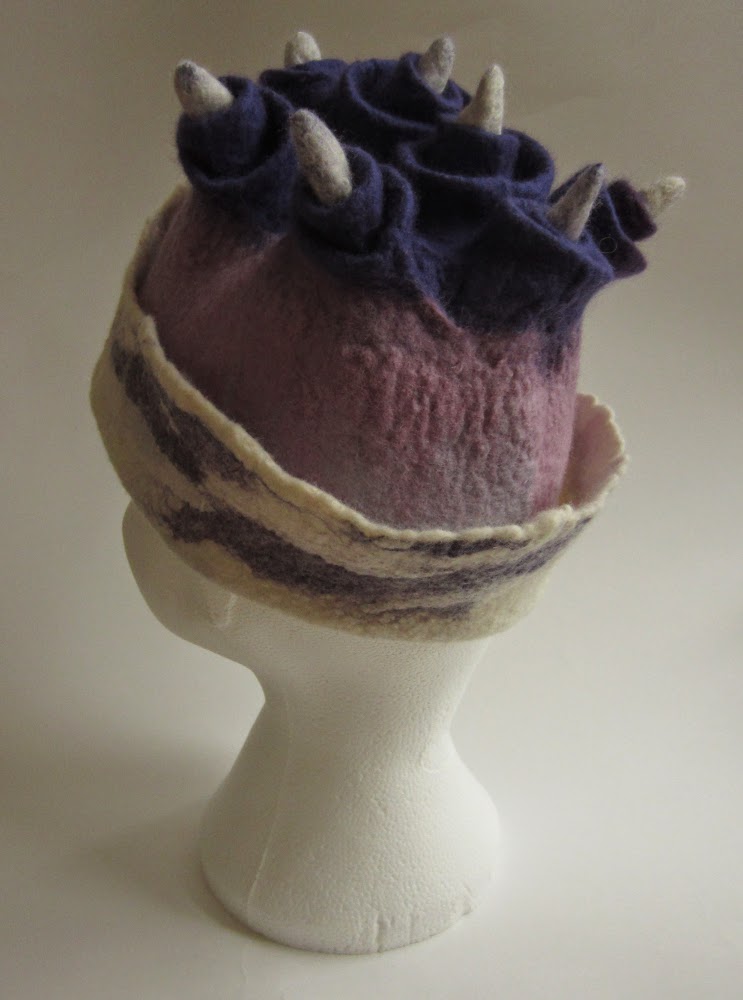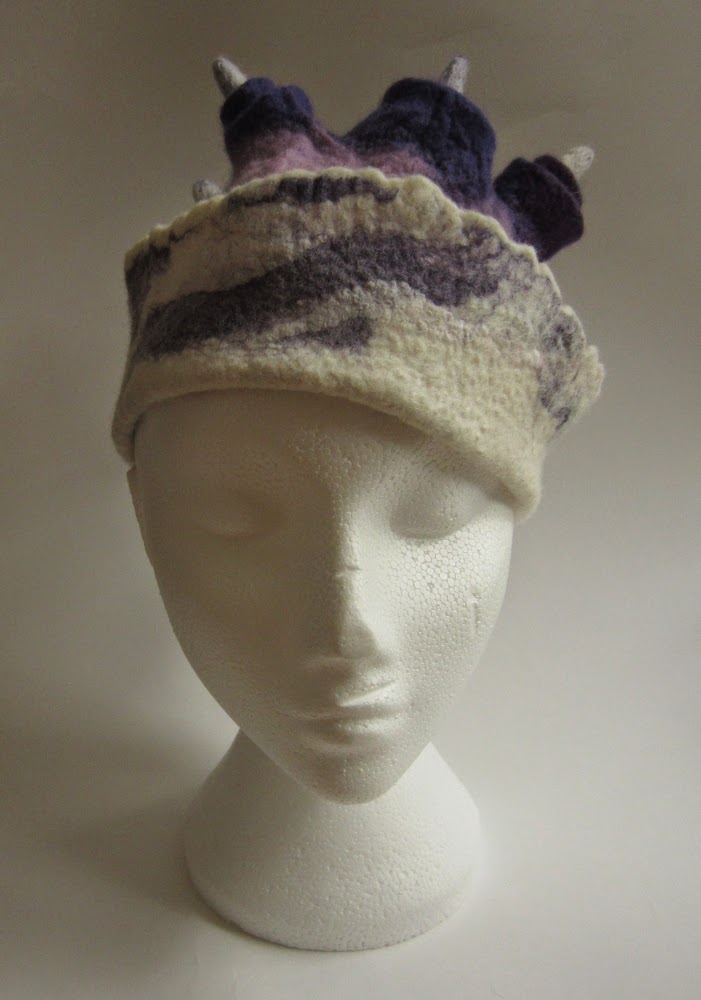 Purple points
Who / what am I?