I confess I have not been able to make much felt this month, I have started a new bag using some gorgeous Gotland hogget (1 year old) locks that have that beautiful graduation from black to white that is characteristic of Gotland lambs wool. This lamb wasn't shorn in its first year so the locks are unusually long for "lambs" wool. More on that bag in a later post.
I have been spinning, this is 2 skeins of merino "singles" that I dyed after spinning: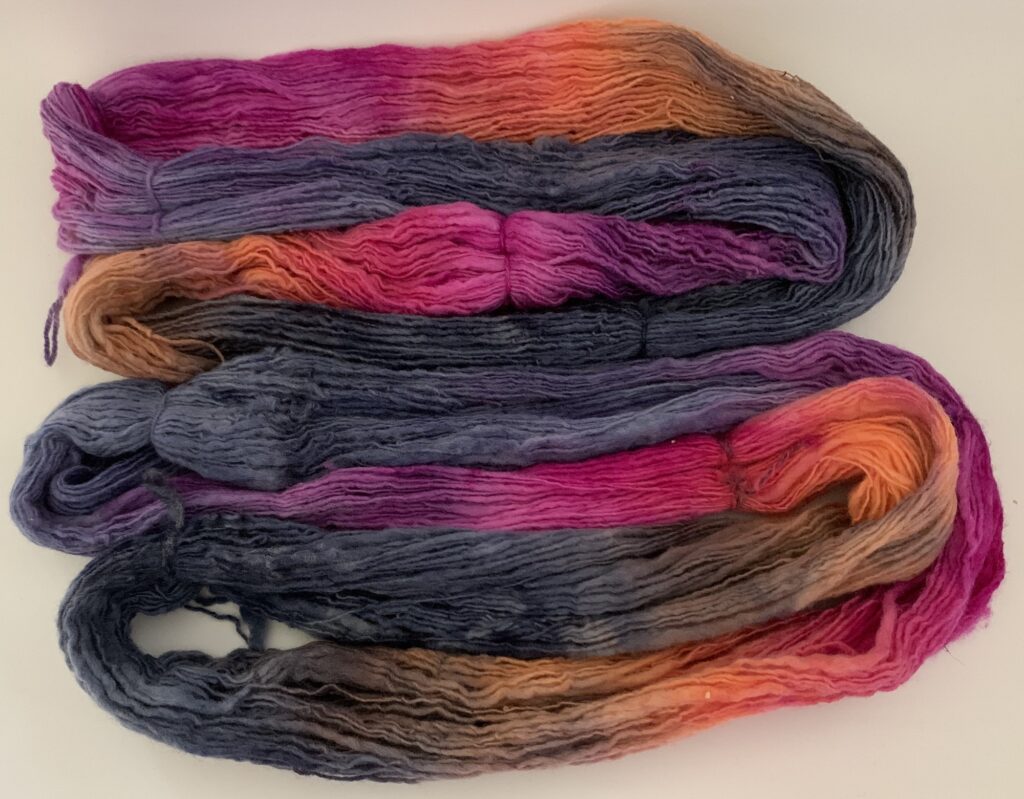 And here they are plied together, I am liking the berry colours but struggling to decide which pattern to use it on, I am thinking a pair of gloves but I found several patterns in a crochet book that I like….
This was some core spun art yarn, that I am planning to use for some twining (weaving):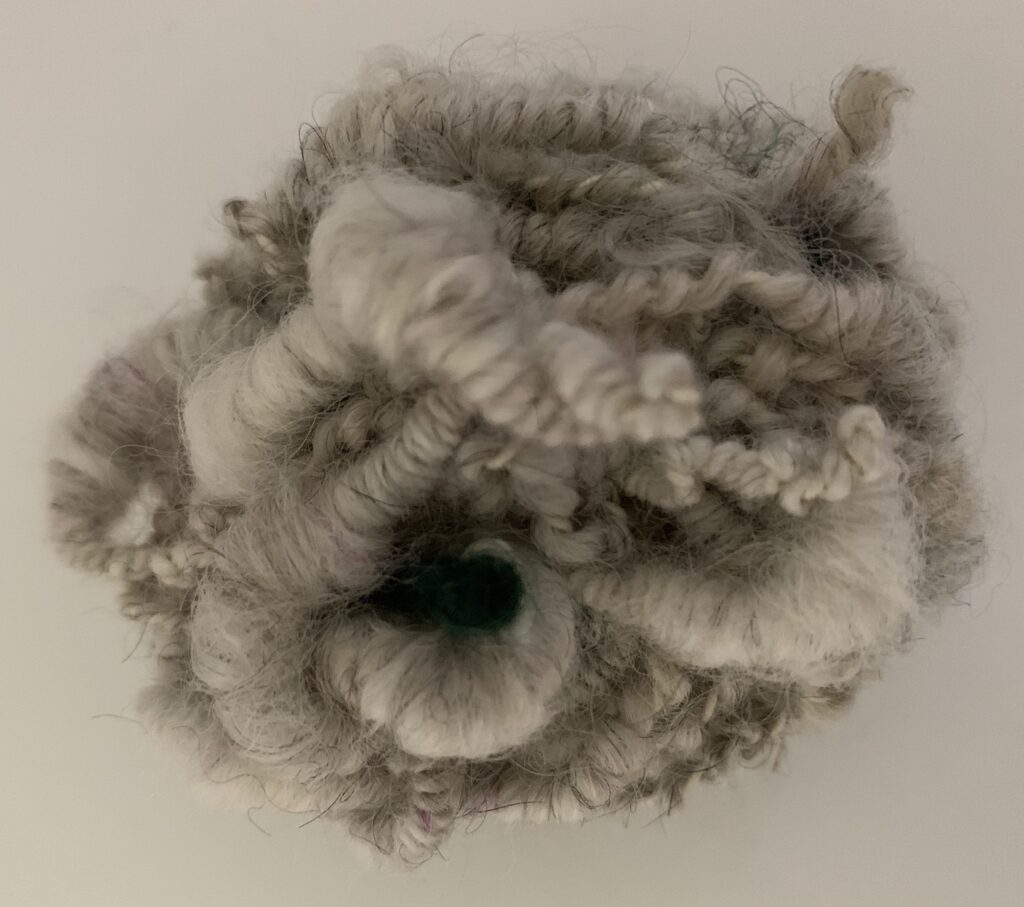 On top of this pot: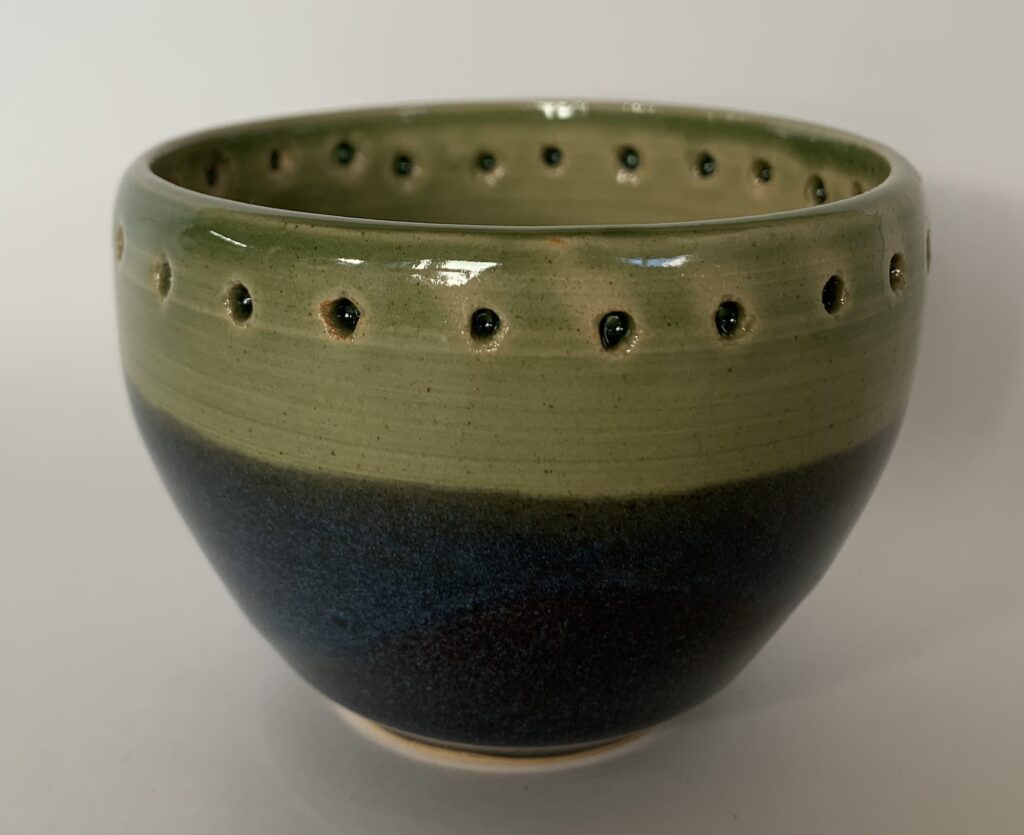 This pot was a bit of a learning curve from a glazing perspective, as you can see, the holes I carefully created should have been cleared of glaze before firing. I have managed to fix it with a tile drill but would have preferred the smoother edges of glaze at the edges of the holes.
I have been making quite a lot of pottery this month, including several lidded pots, all of which were the subjects of some glazing experiments…..
This one has 3 different layers of my favourite glaze combination (it gives a bluey-purple through to crimson red colour with pretty pink spots) with some wax over red underglaze: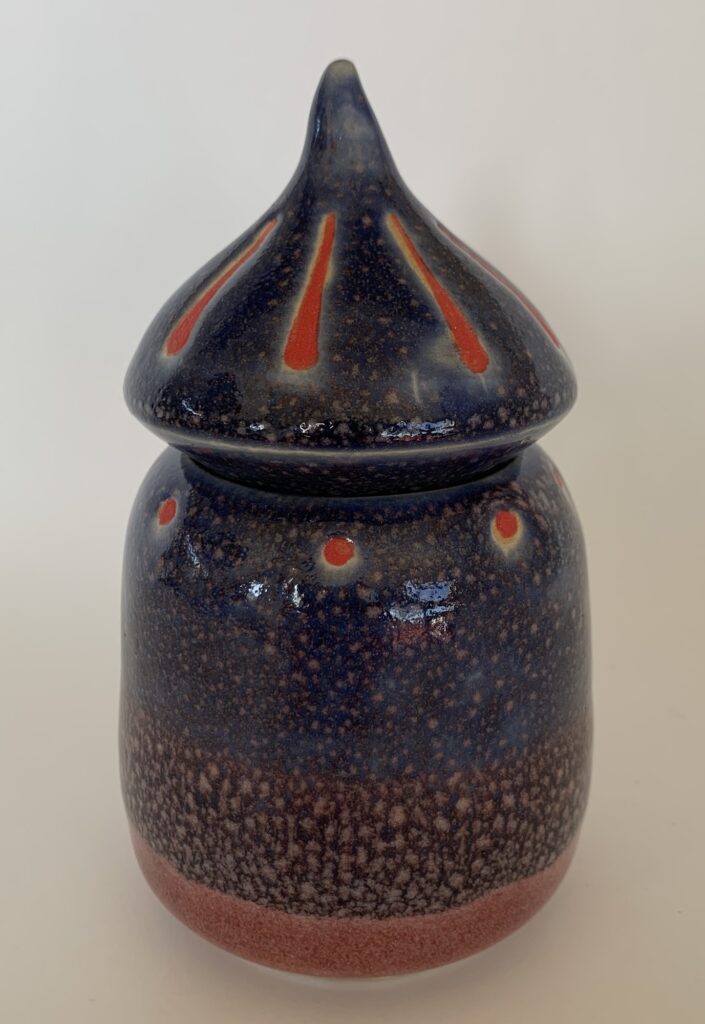 This one is a type of scraffito, where you paint on layers of different coloured clays and then scrape areas aways to reveal the layers underneath. The colours in this photo are not very accurate, they are actually black, lemon yellow, brick red and cream: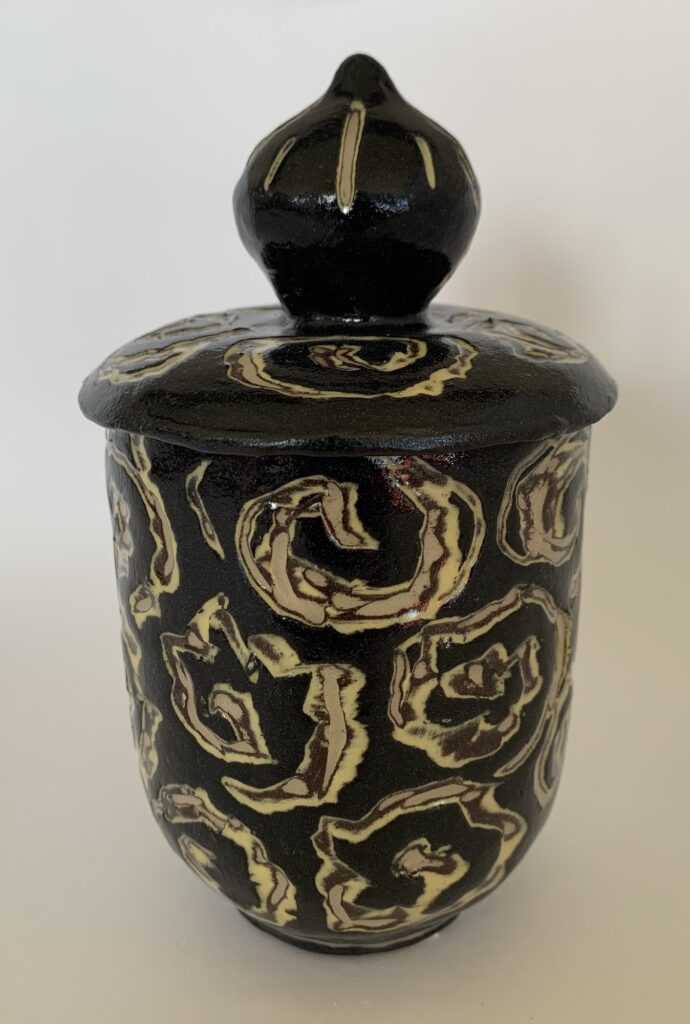 This shallow bowl with a cat design was another experiment, to see if I could paint with coloured clay slip (a watery version of clay). I painted the image on clear plastic sheet in black and let it dry so the colours would not mix but that caused all sorts of problems, not least, the black slip cracked and broke up making it very difficult to add the other colours. The bowl is not a total disaster but I have some other ideas on how better to approach this technique in future.