The last few weeks have been filled with teaching events, as much as I love teaching felt-makers all over the world through online courses it is so nice to be able to teach face to face again, getting that immediate reward of seeing the delight when someone learns a new skill or makes their first piece of felt, is priceless.
The first group were felting novices, learning to felt a vessel over a flat resist, they were all super-creative and keen, producing some outstanding vessels that I hope they are all proudly displaying.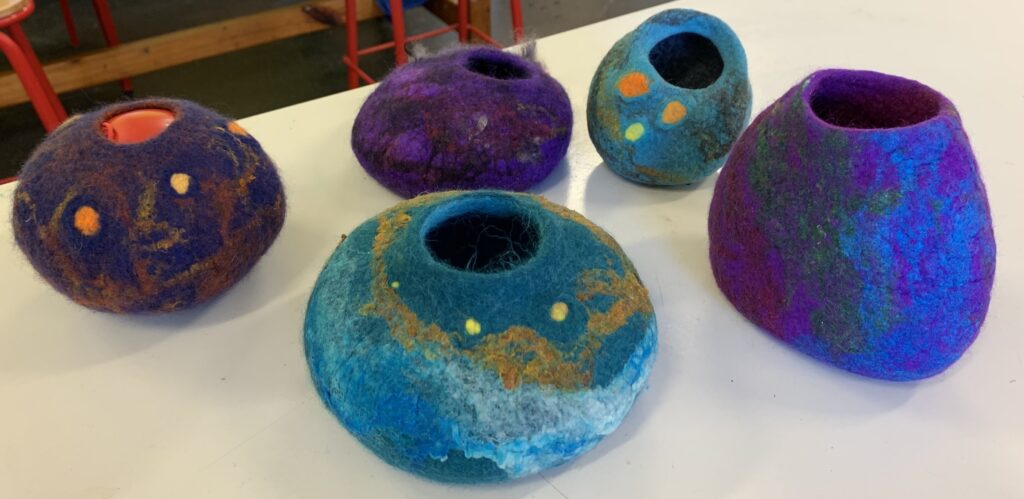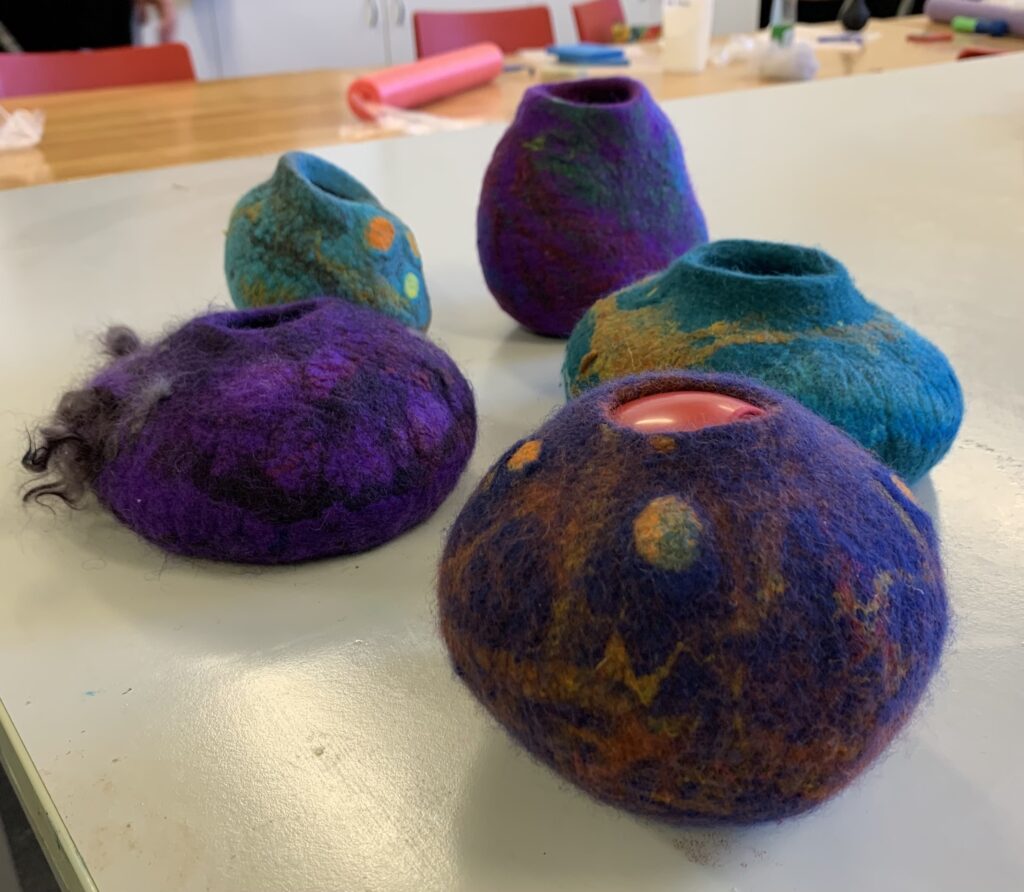 The second and third events were at the Auckland Creative Fibre Retreats. These are amazing weekends away where 20-30 fibre enthusiasts converge at a retreat centre where we get to focus on all things fibre while a wonderful team from the centre look after us, feeding us and keeping us supplied with tea, coffee and hot chocolate.
These retreats are great opportunities to learn new skills, share ideas and teach (if you want to). I offered to teach felted soaps and it was a huge hit, with each person producing at least 2 beautiful soaps.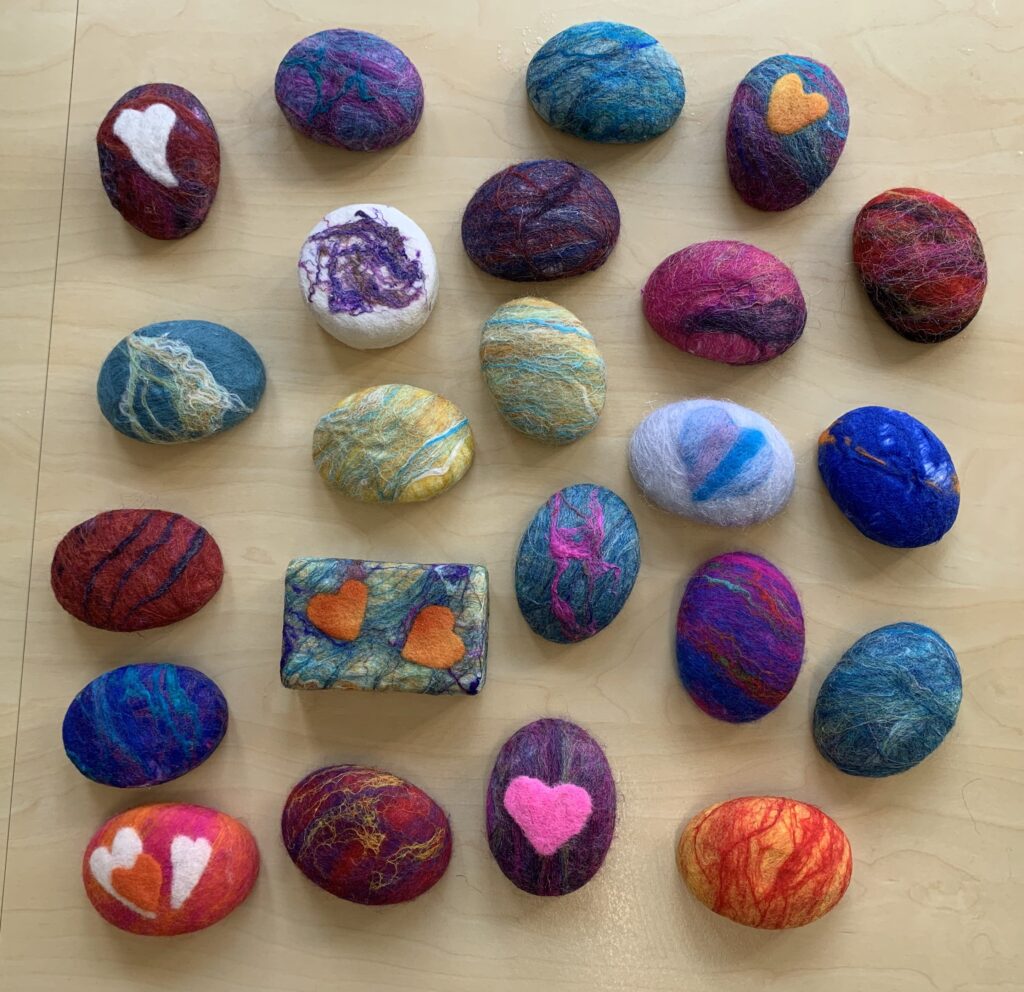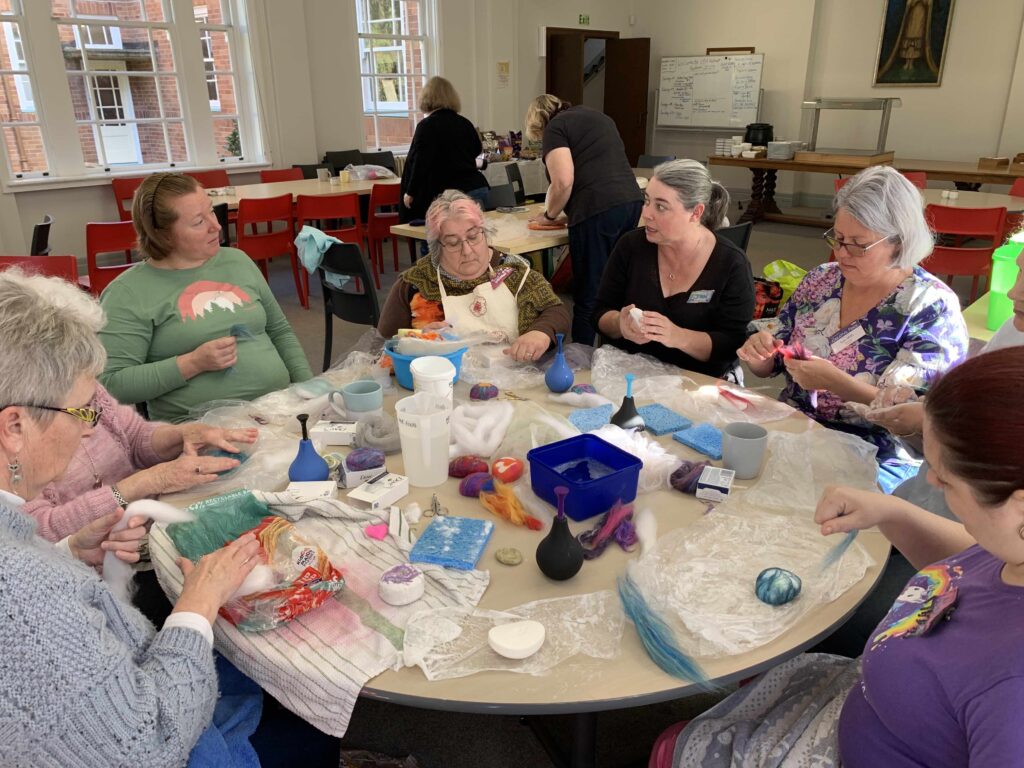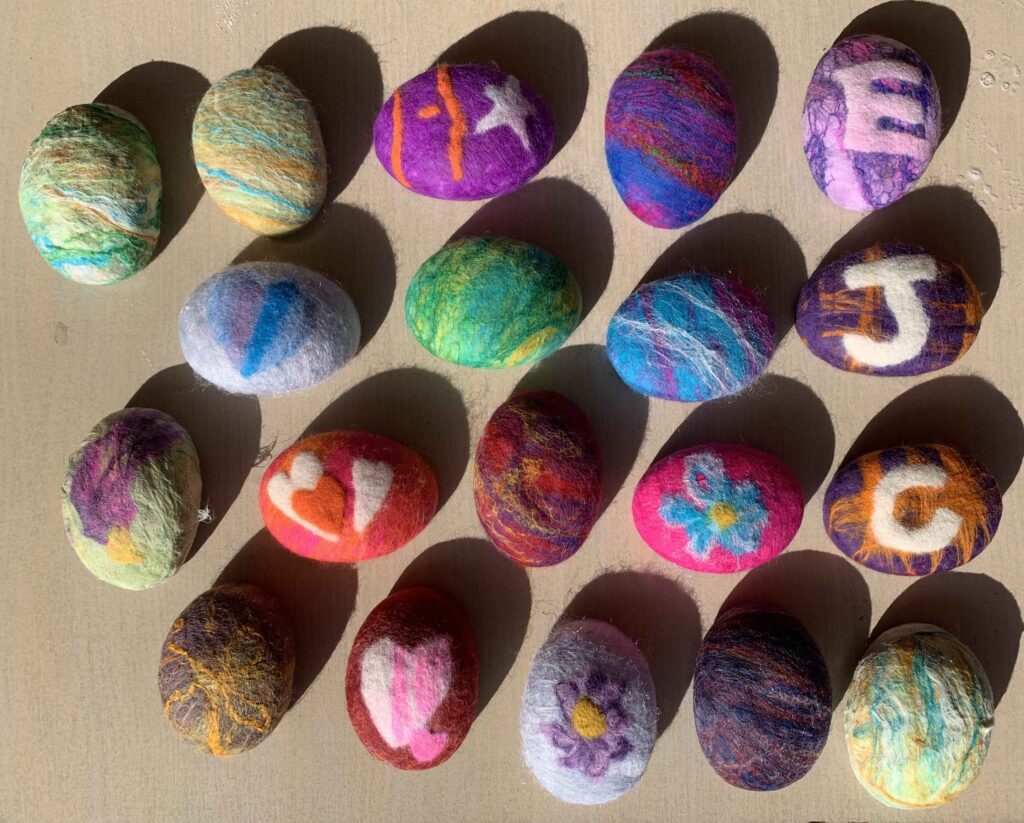 In return Shaz (in the green sweater) taught us a cable / crepe-style plying technique. This is the first stage: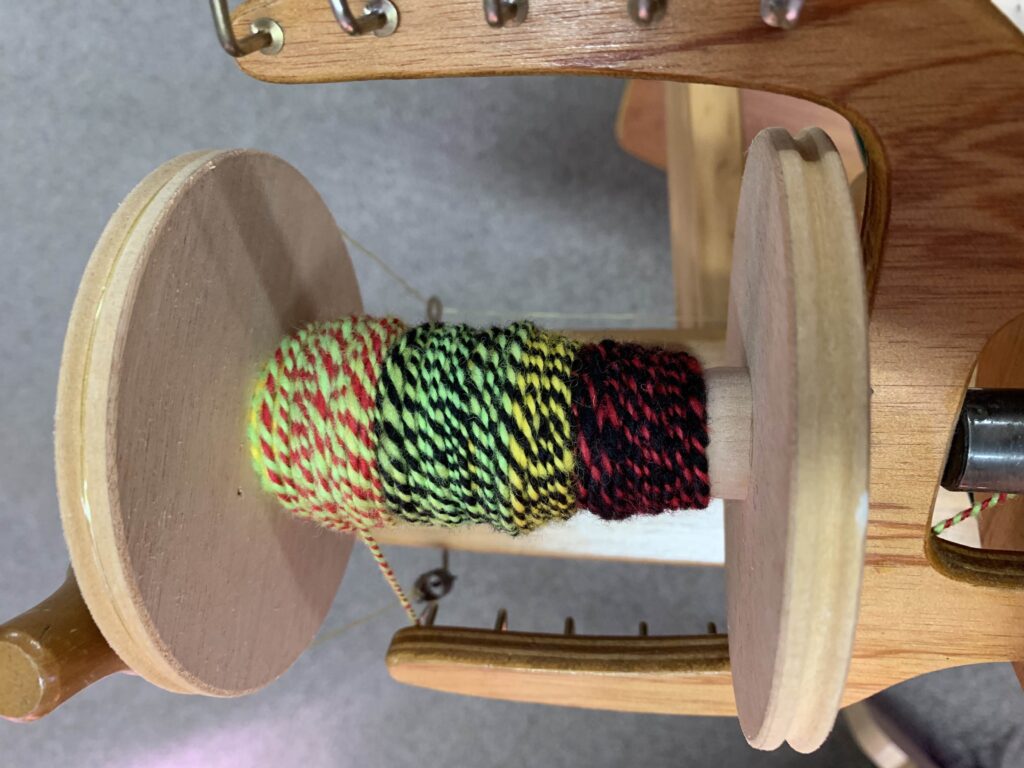 And the finished yarn:
I am the first to admit this skein is a tad garish, however, Shaz also shared some gorgeous versions she had made with less contrasting colours. This is definitely a technique I would like to try again in different colour ways and with finer, more evenly spun yarn – this yarn was a bit rushed as we were all trying to finish the hank before dinner!
I also managed to finish / make progress on a couple of crochet projects at the retreats. This poncho is a brioche crochet project I started in 2021, the pattern I was following required quite a lot of focus so this project only saw the light of day when I knew I wouldn't be multi-tasking, hence it took so long to complete.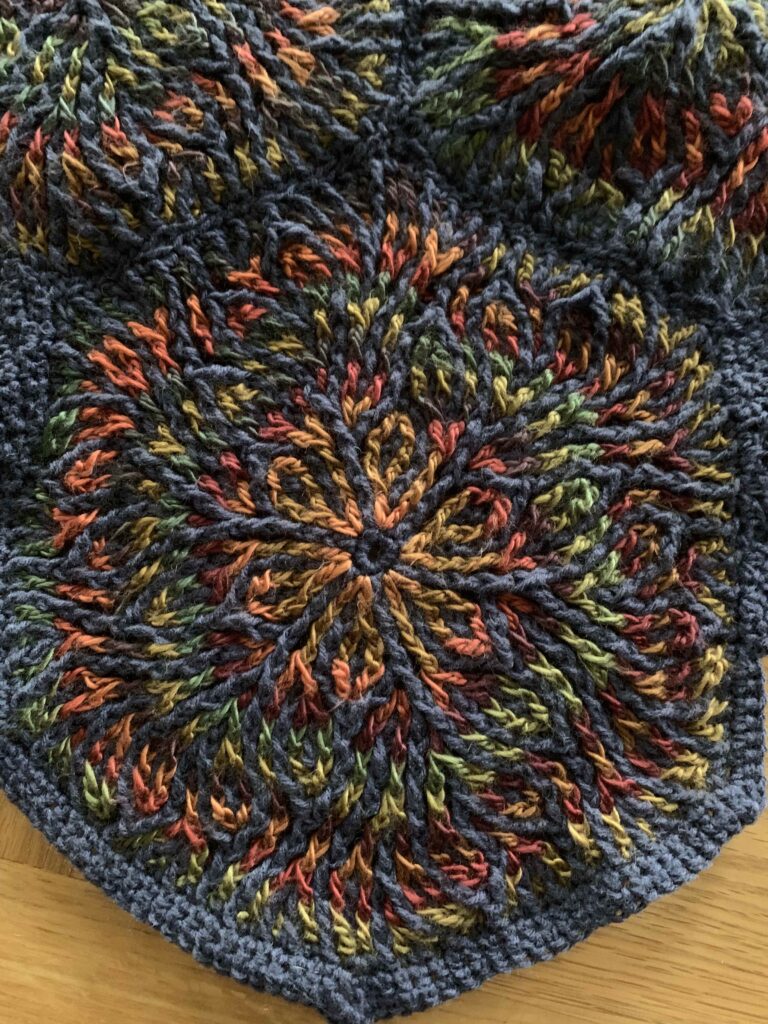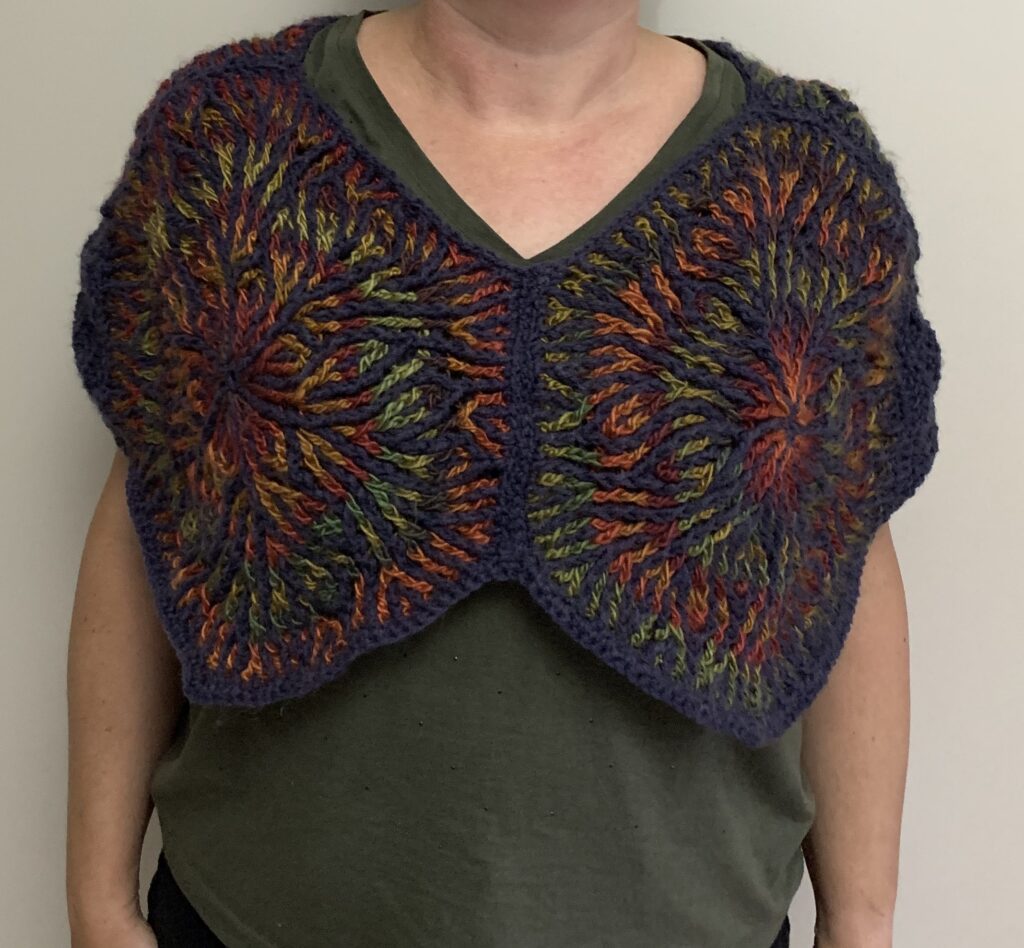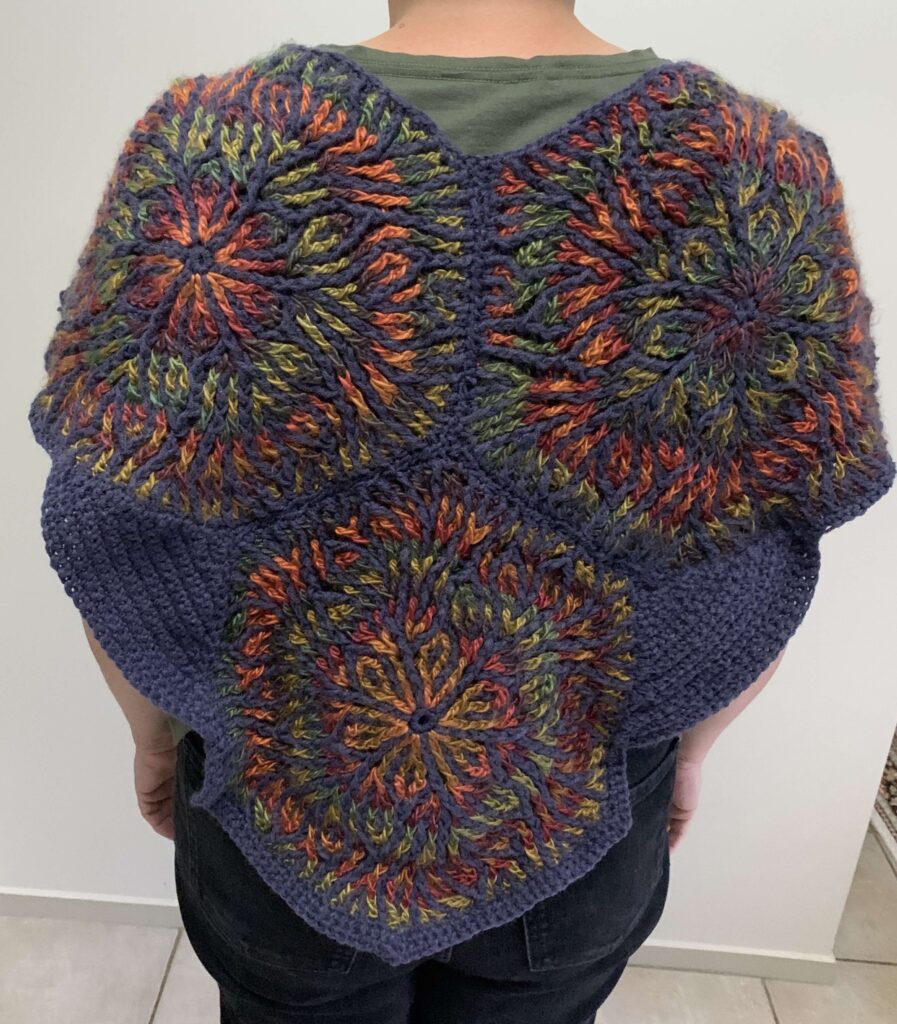 I also made some good headway on a brioche cushion cover I started in August. I'm not following a pattern for this one, just making it up as I go. This is using some hand-spun yarn that I dyed before plying it a few months ago. The colours are brighter IRL and it reminds me of light coming through a stained glass window.
The retreats definitely aren't all work, knowing you have comfy bed to fall into and don't need to drive home, most of us arrived well supplied with chocolate, wine and other beverages…. (the oranges were just for show! 🙂 )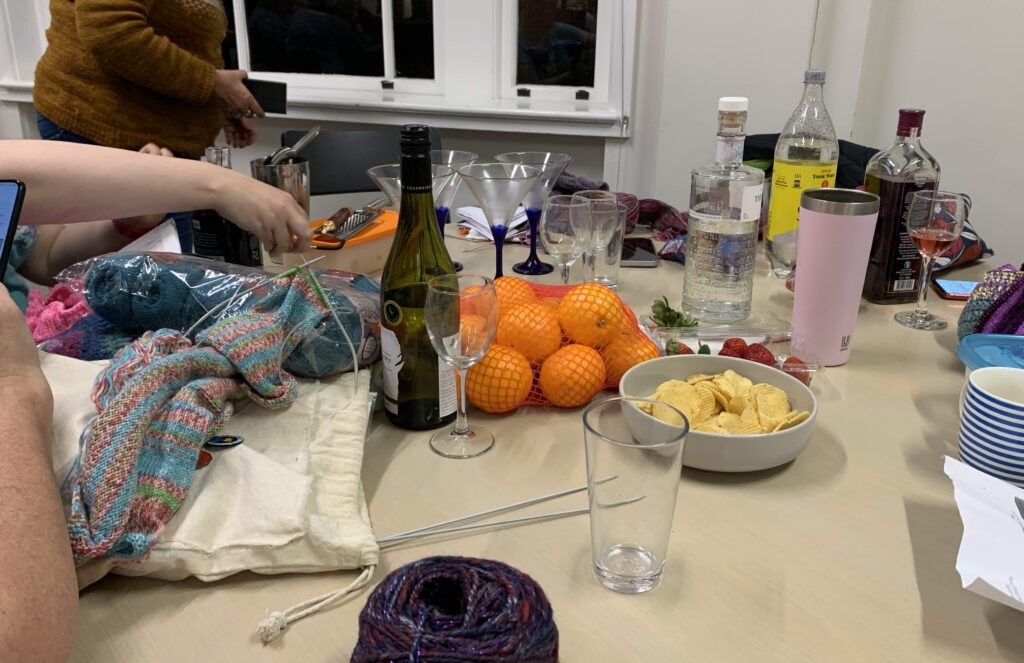 An awesome time was had by all!
If you ever find yourself near south Auckland I enthusiastically recommend a visit to the Franklin Arts Centre in Pukekohe, they have 2 excellent exhibition spaces and run a varied program of affordable arts and crafts courses from their workshop.