I feel blessed to have spent the bank holiday weekend drawing in the beautiful landscapes around West Dean in  glorious sunshine. Mark Cazalet was an excellent tutor, I signed up for this course hoping to come away using colour in a more considered way and he did not disappoint. He set us a number of exercises over the 3 days including using cool colours on warm grounds (papers) and vice versa, exploring the effects of black versus cream grounds and seeing the colours around us in a much less literal way.
The first drawing was made in the gardens, Mark suggested I redraw it from my original drawing without looking at the source.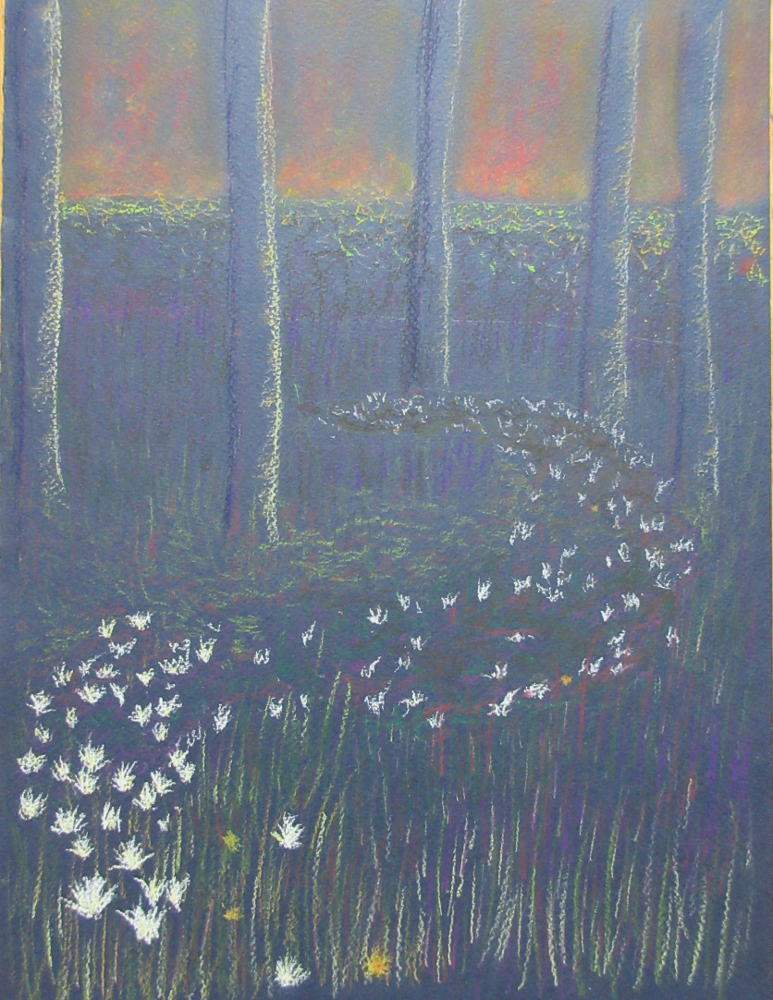 It is interesting how the colours are so much more vibrant…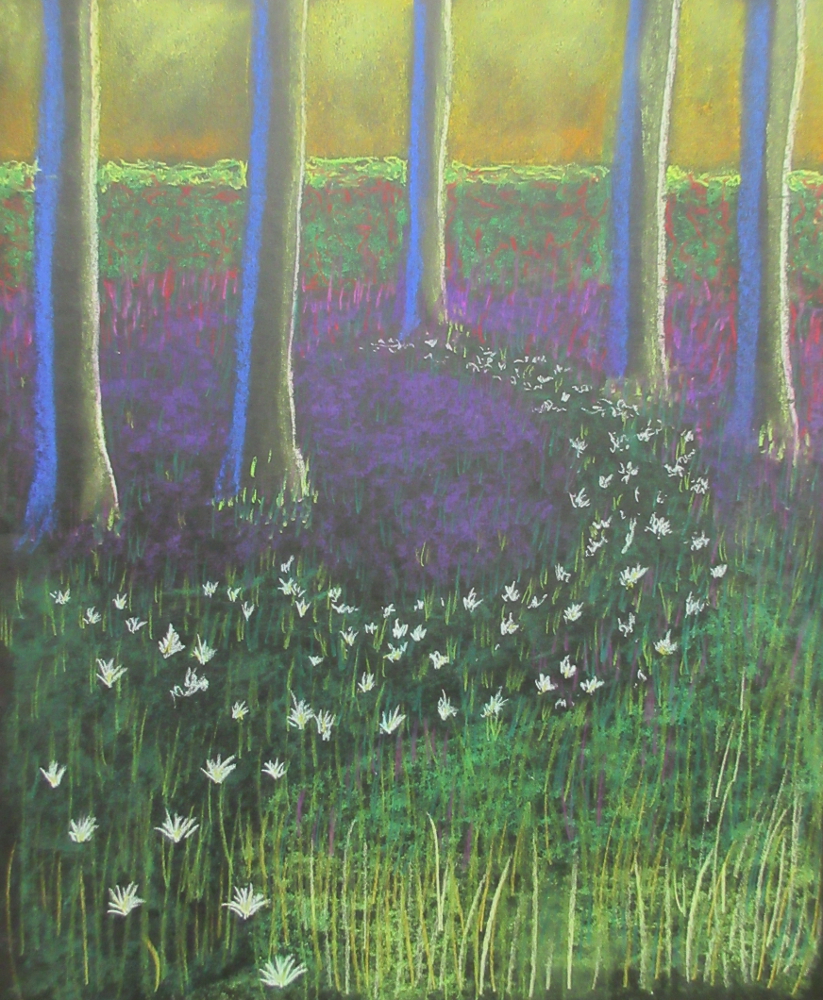 This one was a 10 minute sketch, playing with different colours to give and impression of depth, light and shade: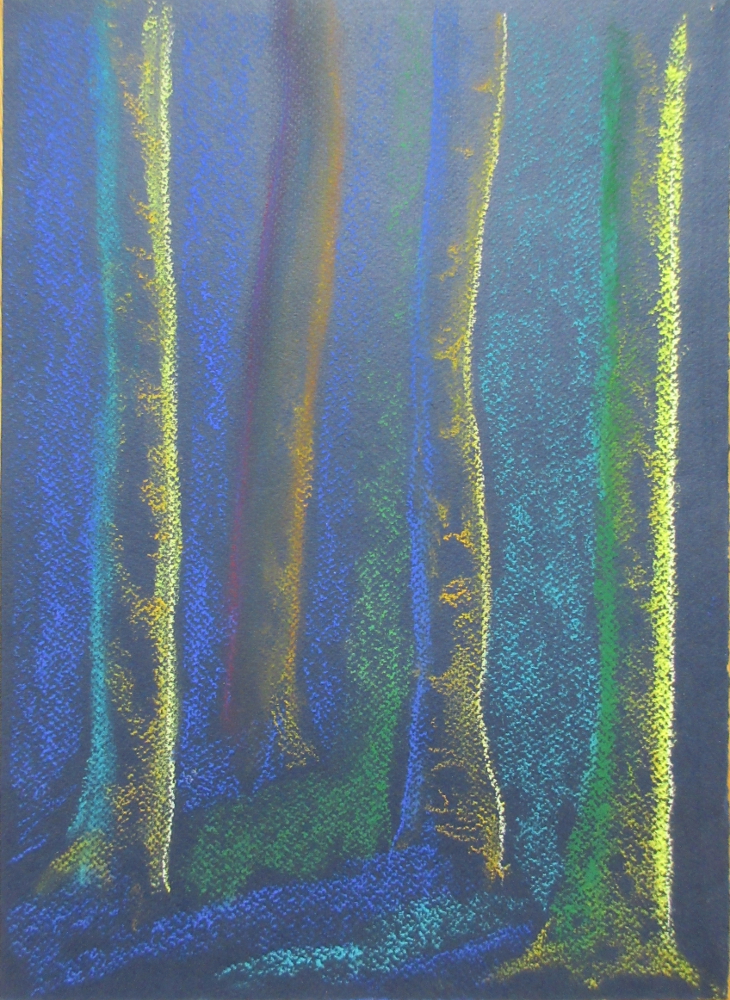 This drawing was exploring the combination of warm and cool colours together on a neutral ground:
I had 10 minutes before we were expected to pack up and return to the studio so I did this one just for fun:
We were asked to create some sketches of abstract forms  from what we saw in the gardens, from those I repeated the same design several times on different coloured grounds, it is curious how the colour of the paper has such a an impact on the feel and tone of the drawing.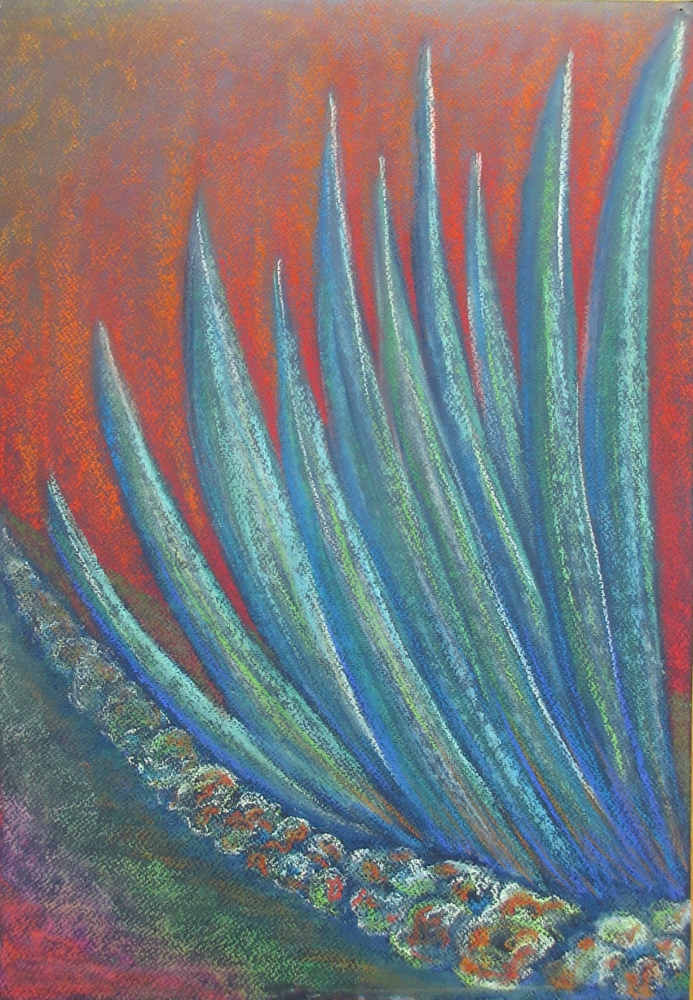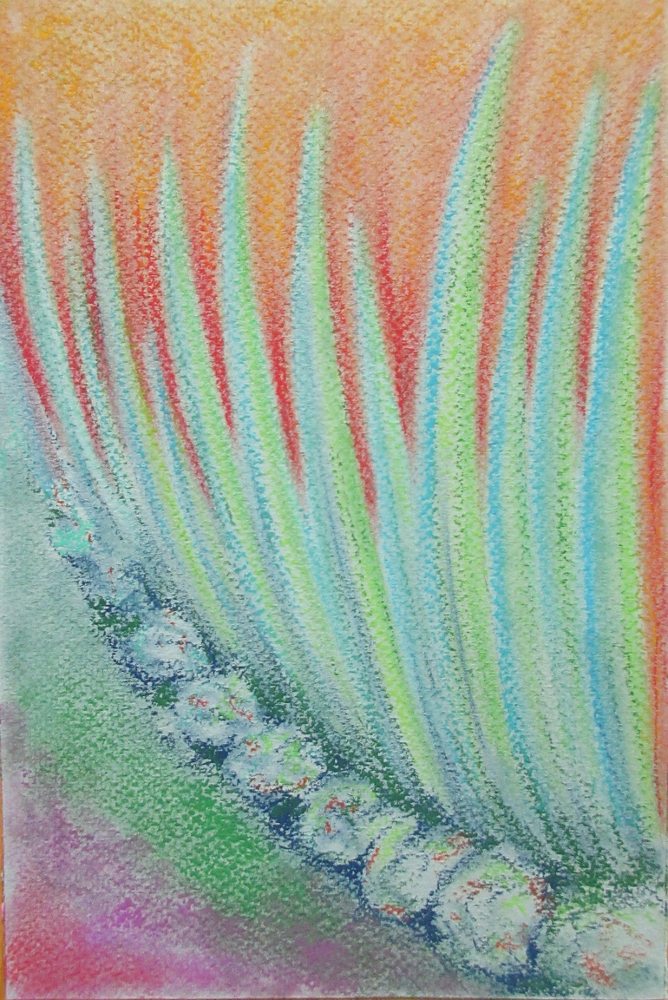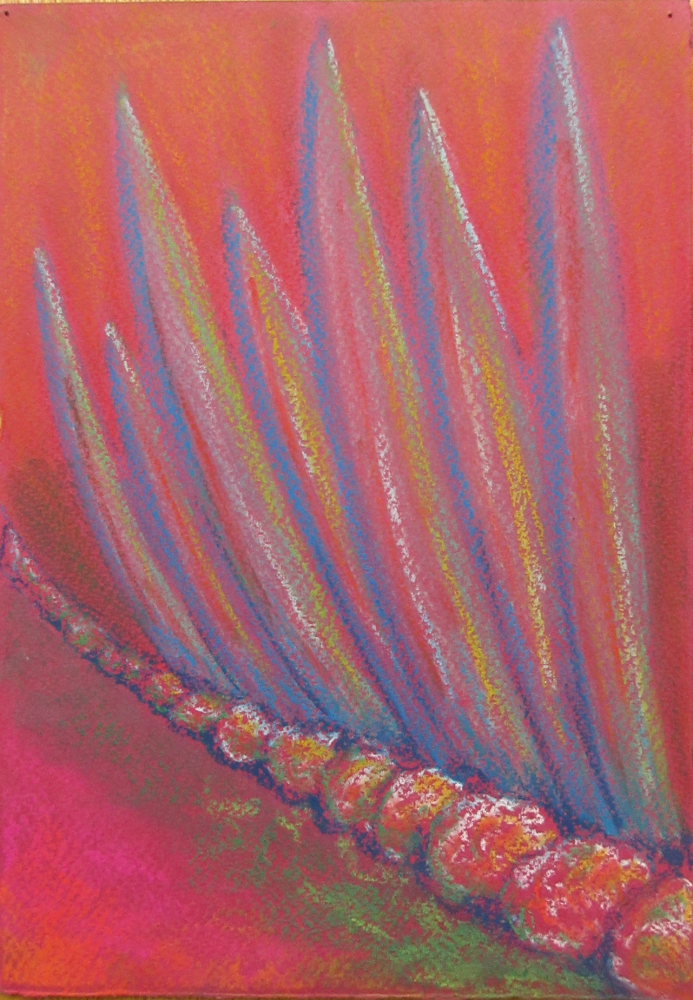 These last two drawings are my least favourite but it was an interesting exercise, the first was warm colours on a cool ground: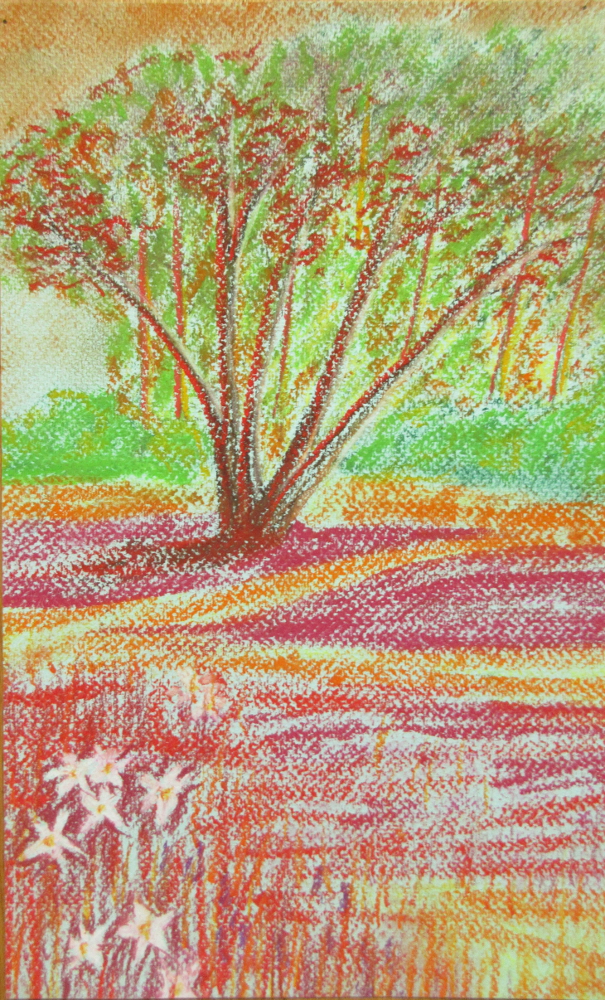 And cool colours on a warm ground: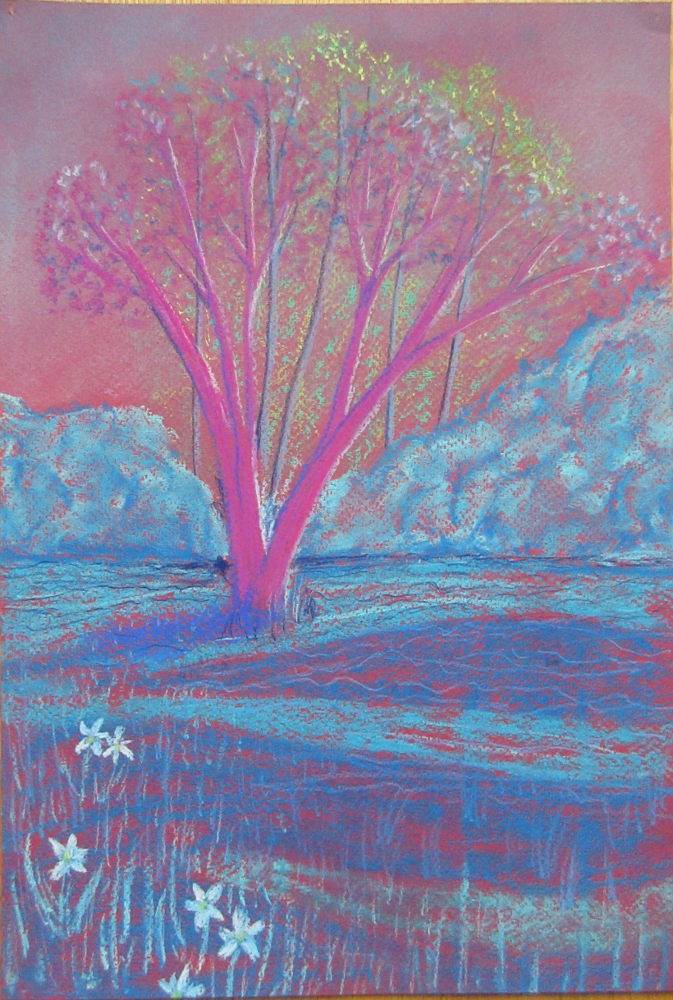 Now it is back to work for me! Enrolment for the new online felted bag class closes on the 22nd and the class starts in earnest on the 25th, I am still doing the final edits on the tutorials while trying to prepare for the Surrey Open Studios event beginning on June 2nd it is going to be a busy few weeks but both are projects I am really excited to be taking part in, if you would like to join in the fun please follow these links:
Felted bags online class: link
Surrey Open Studios: link